main stage rehearsal studios
Located right in the heart of Hamilton, Main Stage Rehearsal Studios offers a full-service experience for musicians in need of a place to practice.
Formerly Rehearsal Factory, Main Stage Rehearsal Studios approached Kitestring to create a new brand as they evolved their space on King St. E.
Motivated by the 'cool factor' of the space itself and their pride in offering affordable rooms for Hamilton musicians, we selected yellow and black to bring the brand to life. The combo brings an energy to the brand that invites musicians to make Main Stage's space their own.
Once finalized, the brand evolved into a WordPress website and booking platform, making it easier for musicians to book space and for staff to manage bookings. Simplifying this process creates an improved client experience and encourages one-time bookings to turn into lifelong clientele.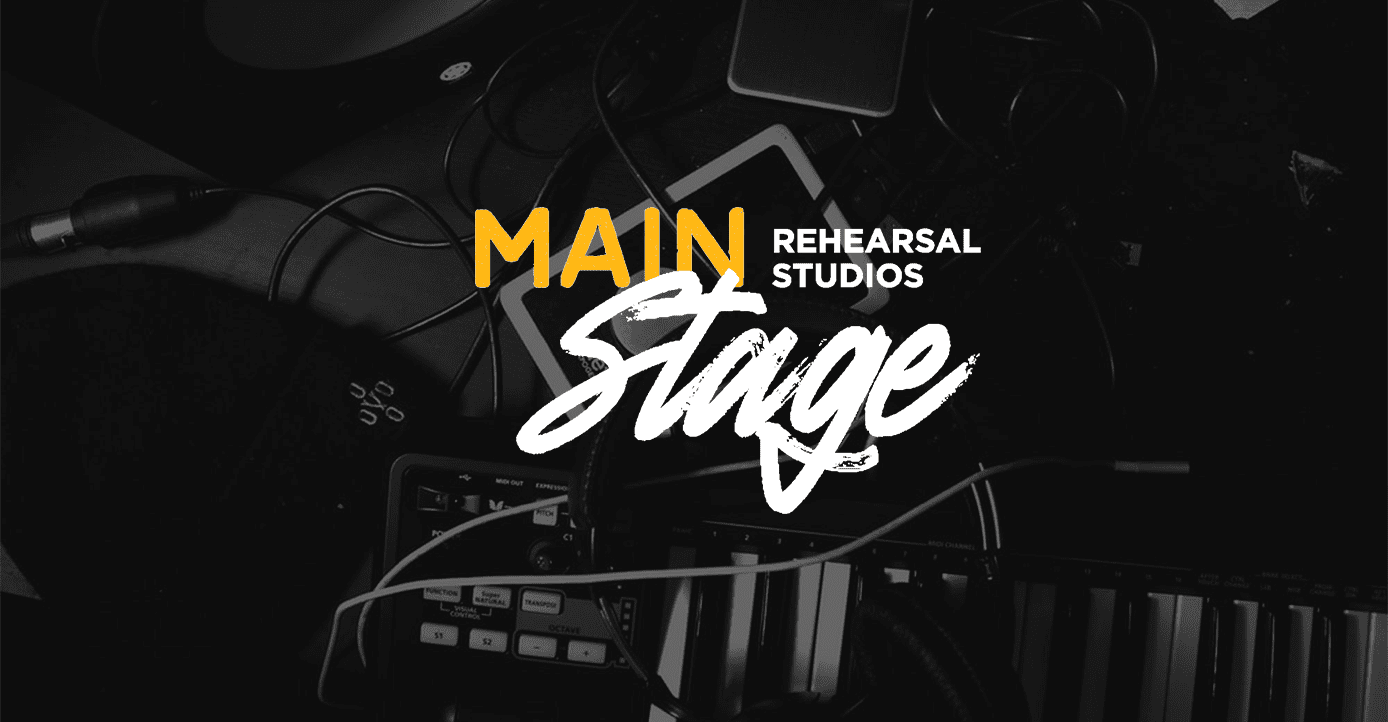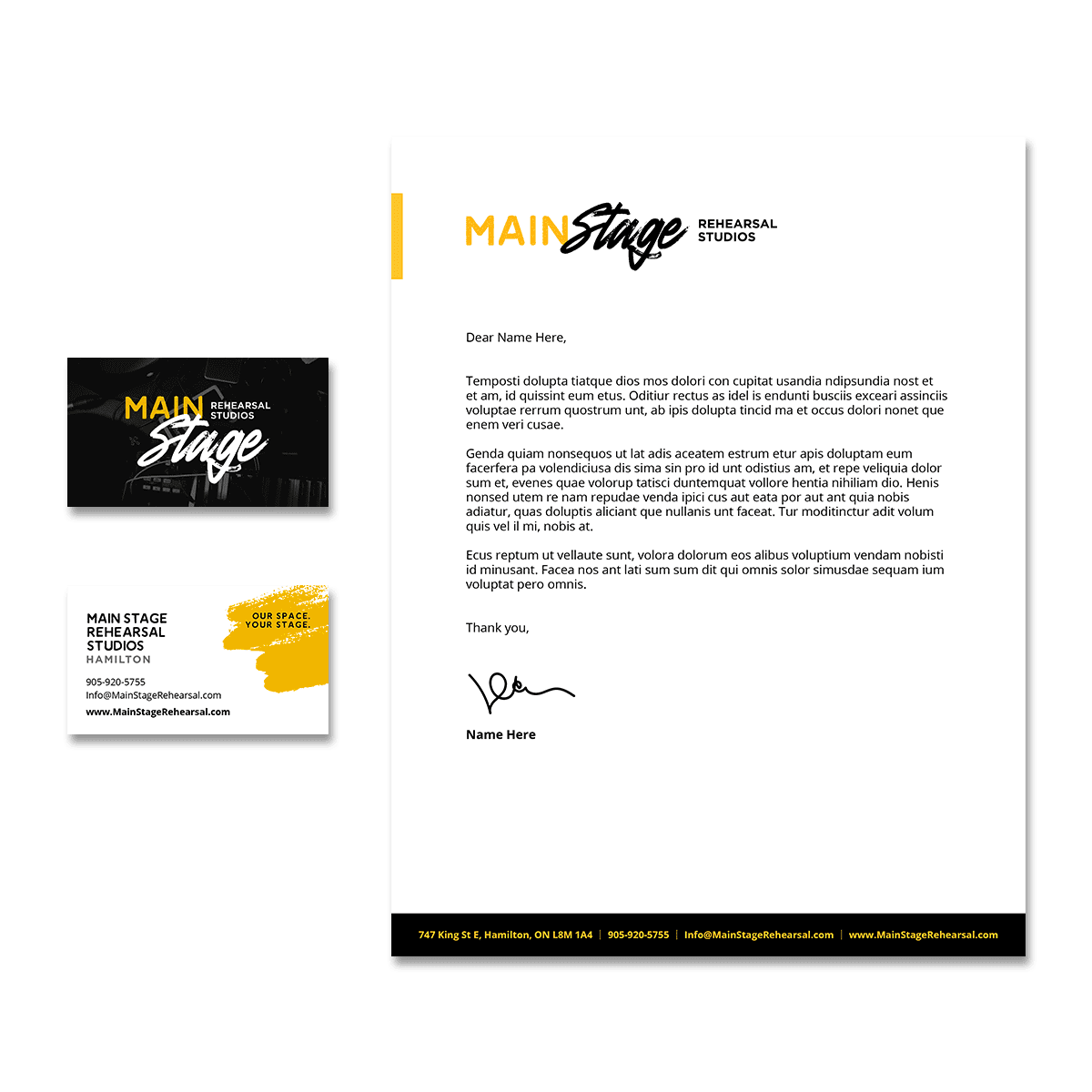 The colour palette for Main Stage is eye-catching and edging, leaning into the black and yellow pride of Hamilton.
The tagline "Our space. Your stage." firmly states that Main Stage is a place for everyone to make their own, bringing their music and ideas to life.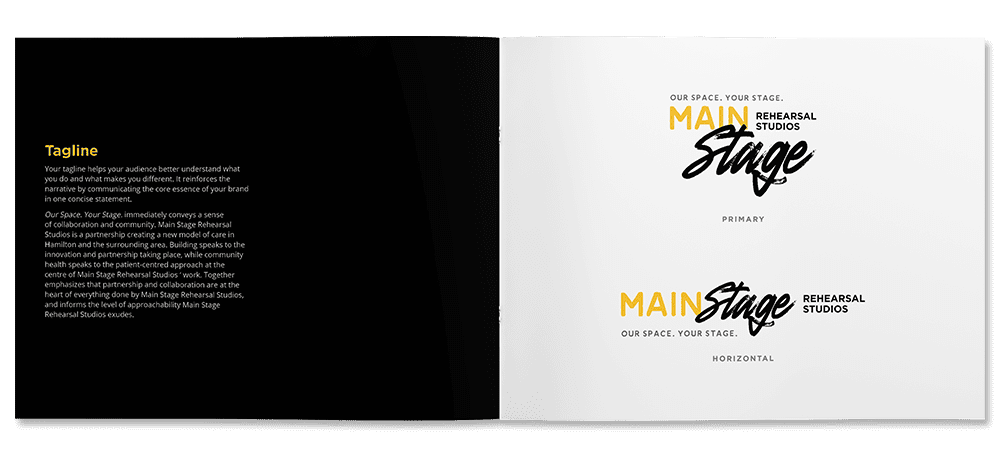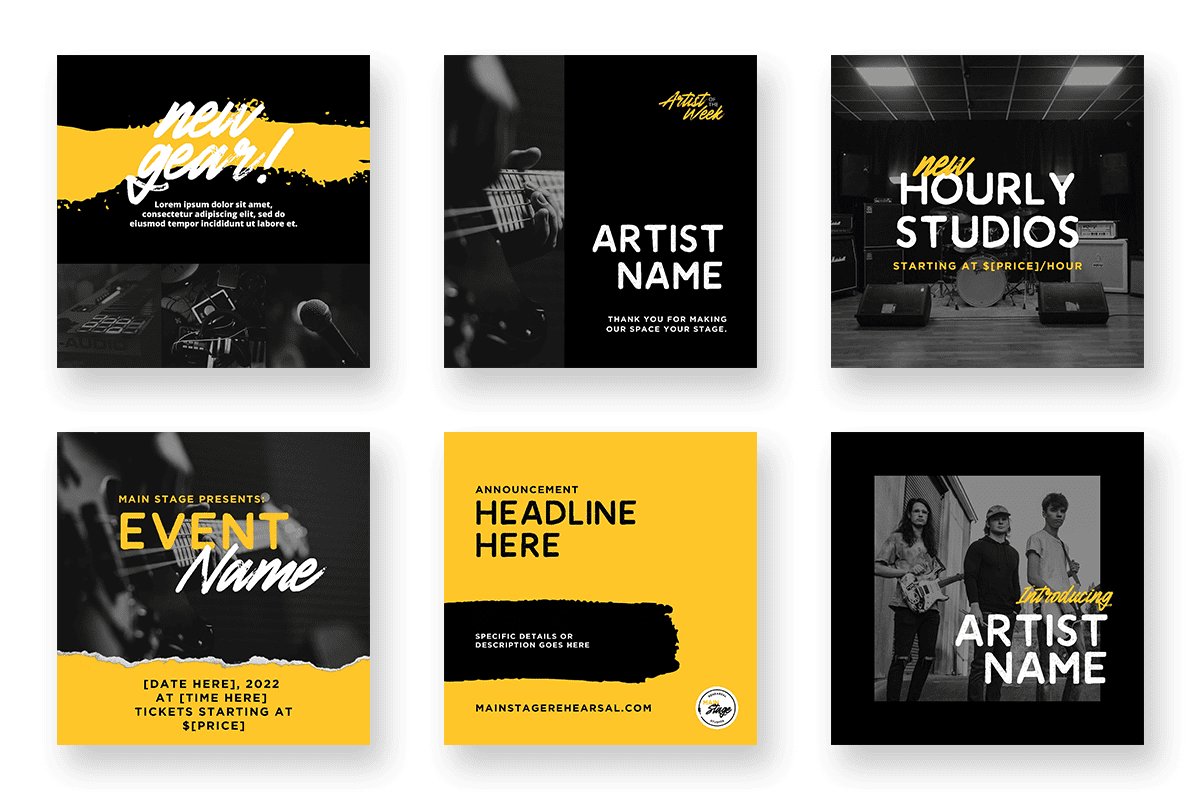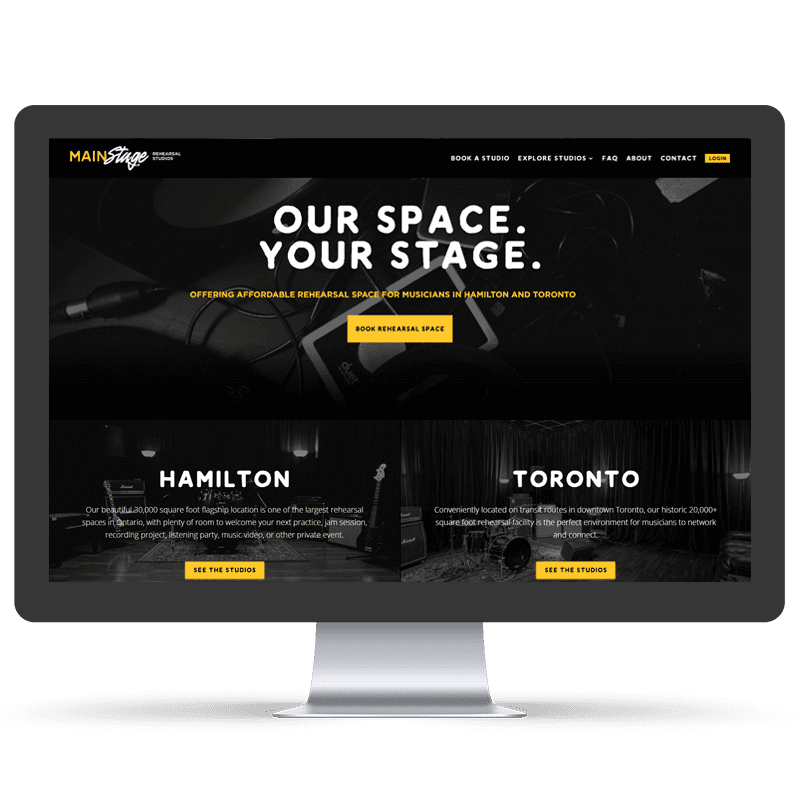 Up Next
Greater Hamilton Health Network