WE ARE your partners in creativity
With a focus on clarity over complexity, our goal is to streamline the pathway from your message to your audience in a way that is accessible for everyone. 
Our team of Kitestringers, collaborators and amazing partners are our superpower. Each member of our team brings a wealth of experience and a unique perspective to the table, and together, we are an unstoppable force creating projects crackling with precision and originality. Everyone's voice deserves to be heard, and our passion is using our expertise to highlight yours.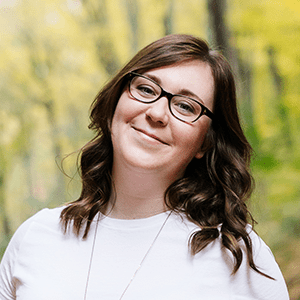 MARIN HUDSON
Owner + Creative Director
Marin is a community-minded designer who finds joy in all things creative, and in connecting and supporting others. From designing an annual report to crafting the perfect pizza, she thrives in collaborating with a team to make ideas come to life. A visionary person with her feet firmly planted in her values, Marin's joy comes from nurturing a project from first seed through to flourishing plant.
Read More
Born in Guelph, Marin is now a proudly converted Hamiltonian. With a background in linguistics and working with vulnerable populations, she finds ease in getting to really know our clients, and listening both to what they say and what they mean. Marin sits on the Board of Arts for All (formerly Culture for Kids in the Arts), is a Provisional RGD with the Association of Registered Graphic Designers, and a volunteer with Community Fridges HamOnt. On the weekend, she's likely sewing up a storm, watering plants, or kneading dough for pizza night.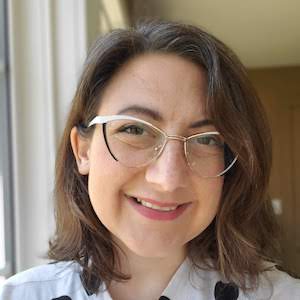 Emily Bouchard
Internal Support
A creative and multi-faceted professional, Emily has a proven record of thinking strategically and crafting meaningful and tangible solutions. As our internal support, Emily keeps us organized and meeting our goals here at Kitestring.
Read More
Emily is pop culture obsessed and spends (maybe too much?) time on the internet. By having an eye on the big picture, and the tactics that will get you there, Emily delivers admin solutions and marketing strategies that work.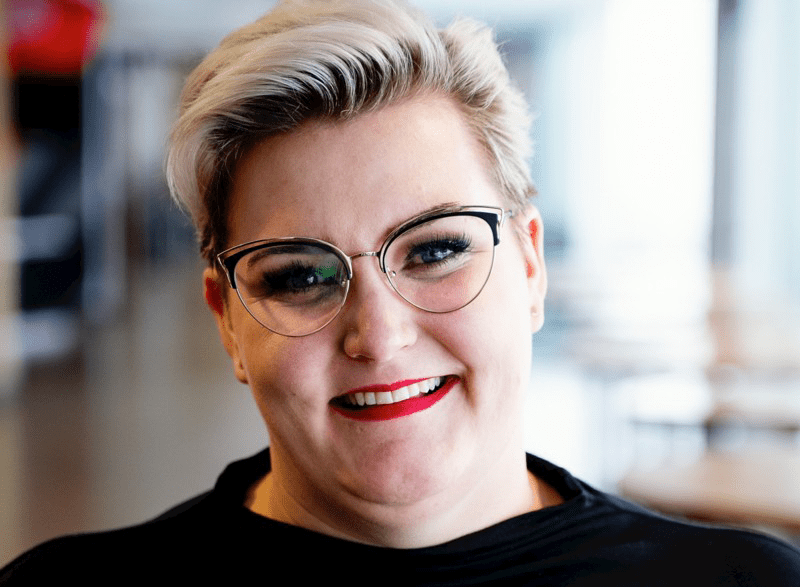 ANDREA POHLMANN
Marketing
Andrea has extensive experience working with small to medium-sized businesses to build engaging marketing strategies. Andrea has taught business in the City School program at Mohawk College, a community-based initiative aiming to reduce barriers to education and employment, and was previously the chair of Hamilton HIVE.
Read More
As a Kitestring associate, she comes in to provide extensive market research and creative strategy. Andrea dives deep into every project, using her expertise and robust community network to connect with an audience both subtly and spectacularly. A welcoming and sparkling presence, she's our secret weapon on projects big and small, whenever she's not daydreaming of a life with Gritty the Mascot.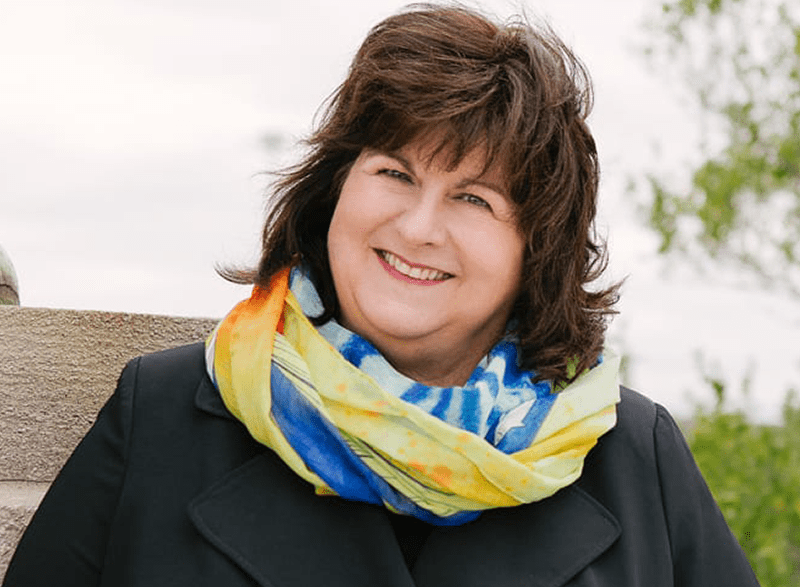 JANE ALLISON
Communications + Community
Jane is a trusted voice in the Hamilton community. She owns and operates Dovetail Community, which specializes in corporate responsibility and connecting businesses. A creative and innovative connector, Jane offers an unparalleled level of insight into human nature, considerable working background, and a welcoming nature.
Read More
Jane has been a long-standing partner with Kitestring for over 10 years and brings her expertise in community engagement, communications and public relations to the table. With over 20 years of experience working in public relations for the City of Hamilton and Hamilton Spectator, Jane's is the quiet powerhouse that will position your project exactly where it needs to be in the greater community.
Our Commitment to our Community
At Kitestring, we commit to using our privilege to actively amplify the voices of others and work towards a safer, more inclusive community. We must always consider accessibility and diverse representation in our work, as well as the implications of our work, on and within our community.
Where we work
We at Kitestring acknowledge that we live and work on the traditional territories of the Erie, Neutral, Huron-Wendat, Haudenosaunee and Mississaugas. This land is covered by the Dish With One Spoon Wampum Belt Covenant, which was an agreement between the Haudenosaunee and Anishinaabe to share and care for the resources of the Great Lakes. We further acknowledge that this land is covered by the Between the Lakes Purchase, 1792, between the Crown and the Mississaugas of the Credit First Nation. We recognize that we are all treaty people and that we must do more to learn and protect the rich history of this land. 
What we believe in
We strongly believe that Black Lives Matter and are committed to furthering our anti-racism education and actively pursuing social justice for Black, Indigenous, and Persons of Colour. We know that being an equal opportunity employer goes beyond a willingness to hire folks of different backgrounds and abilities, and requires a commitment to ongoing learning and action to ensure that marginalized communities feel safe, supported and empowered.
how we act
We are committed to continuing our work with non-profit organizations making a difference, as well as volunteering our time and resources to supporting vulnerable folks in our community. We have and will continue to make financial contributions to local organizations and community members working towards a safer, more inclusive Hamilton. These include, but are not limited to: the Hamilton Centre for Civic Inclusion, SACHA, Neighbour to Neighbour, Hamilton Food Share, and Community Fridges HamOnt.