greater hamilton health network
The Greater Hamilton Health Network (GHHN) is a collaboration of health and social service partners striving to improve local health outcomes. Originally the Hamilton Health Team (HHT), they were facing confusion around their name and role in the Hamilton healthcare landscape.
Following a patient and community stakeholder survey, it was clear that the greater community viewed the HHT as healthcare providers, rather than a key player in building healthy communities.
By changing their name to the Greater Hamilton Health Network, we clarified that the GHHN sought to build partnerships and share resources to deliver an integrated, accessible continuum of care.
By bringing patients, healthcare providers and the greater community together in a connected arrangement of circles, the new logo shows the forward-thinking, collaborative nature of the organization. Paired, with the tagline, the new brand is community-driven and clear in its intent.
With clear messaging, a new website, and a series of branded collateral, the GHHN is now equipped to confidently connect with their community. From business cards to letterhead and social media graphics to communicate online, this collaboration showcases the GHHN at their best and gives them a strong foundation to grow.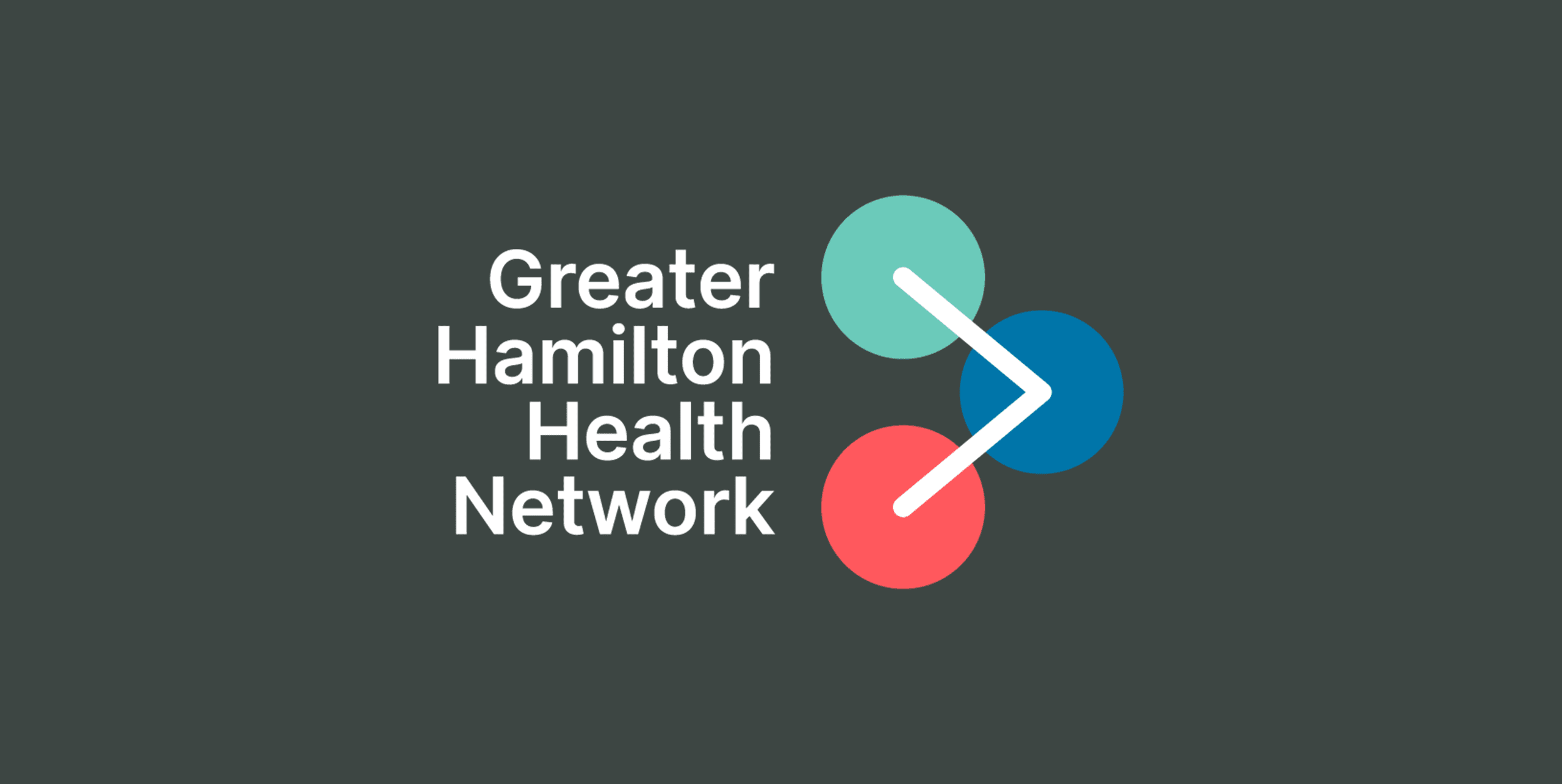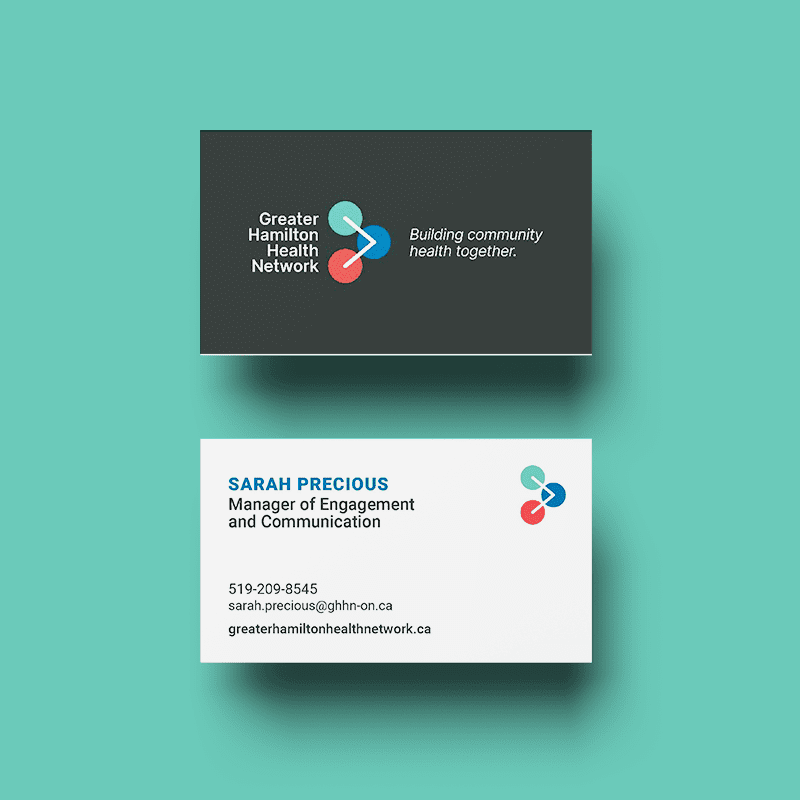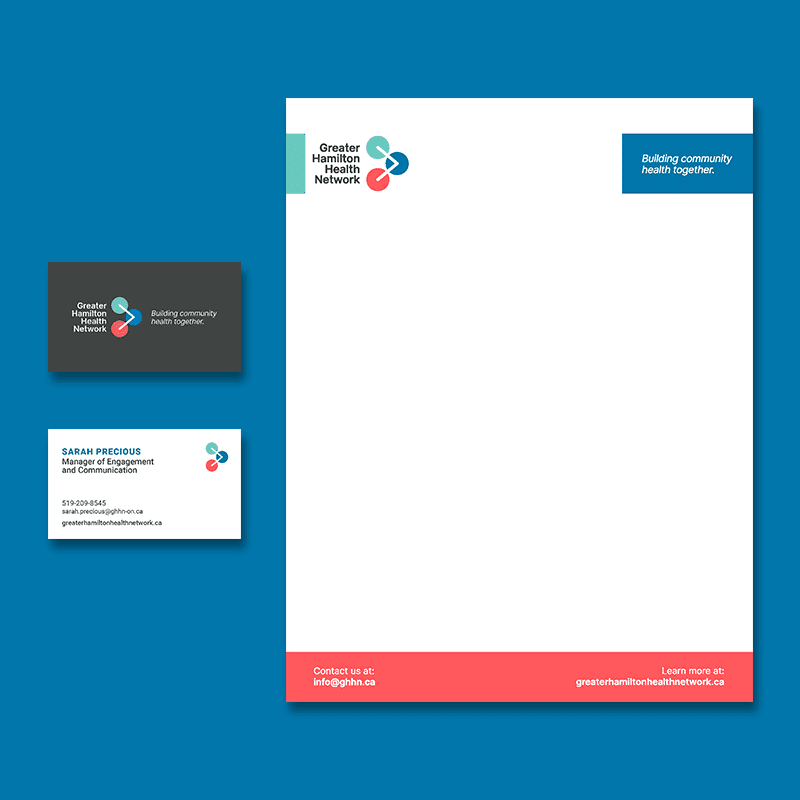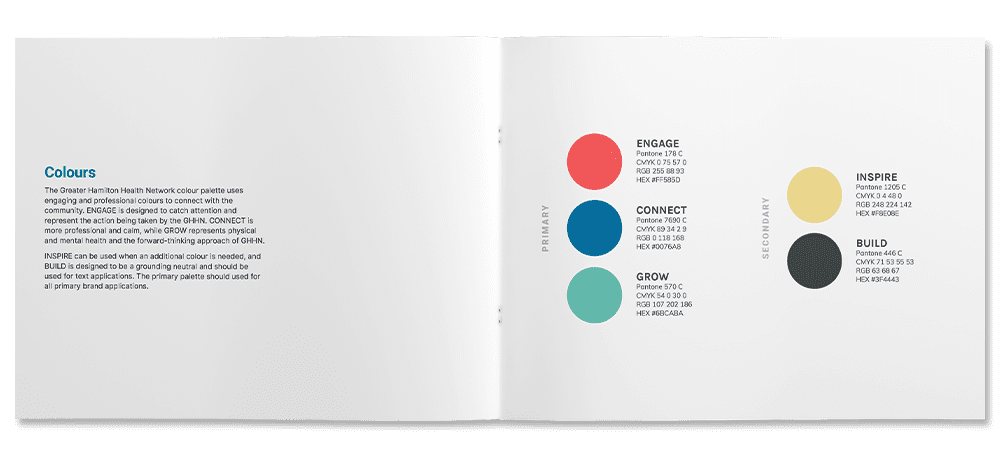 The GHHN colour palette invites uses engaging and professional colours to connect with the community.
The tagline "Building community health together." emphasizes the collaborative approach GHHN takes in evolving health care in the Greater Hamilton Area.