 Client:
412 Barton
Project:
Brand Development
Naming
Collateral Design

The crisis in affordable housing across Canada is being felt keenly in Hamilton, and for some St. Matthew's House clients, it is a daily reality.
412 Barton is an affordable housing project being built on Barton Street to support Black and Indigenous seniors facing homelessness, 50% of which will be designated for women. With building plans drawn up and strategies for wrap-around support being finalized, St. Matthew's House connected with Kitestring to build a compelling brand.
Driven by the power of building community and this much-needed approach to affordable housing, we crafted a dignity-driven brand inspired by hotels and vintage apartment buildings.
412 Barton came to life with an engaging colour palette and geometric patterns. The tagline, "A place to thrive" immediately conveys a sense of celebration and community, emphasizing that 412 Barton isn't just a place to live, but a place to find community, safety, and joy.
The brand stands out through engaging collateral, including signage, banners, apparel, and stationery. Ultimately, residents of 412 Barton will receive a branded key chain to celebrate their safe, secure new place to call home. We're thrilled to be a part of this project and can't wait to bring the brand to life in new ways.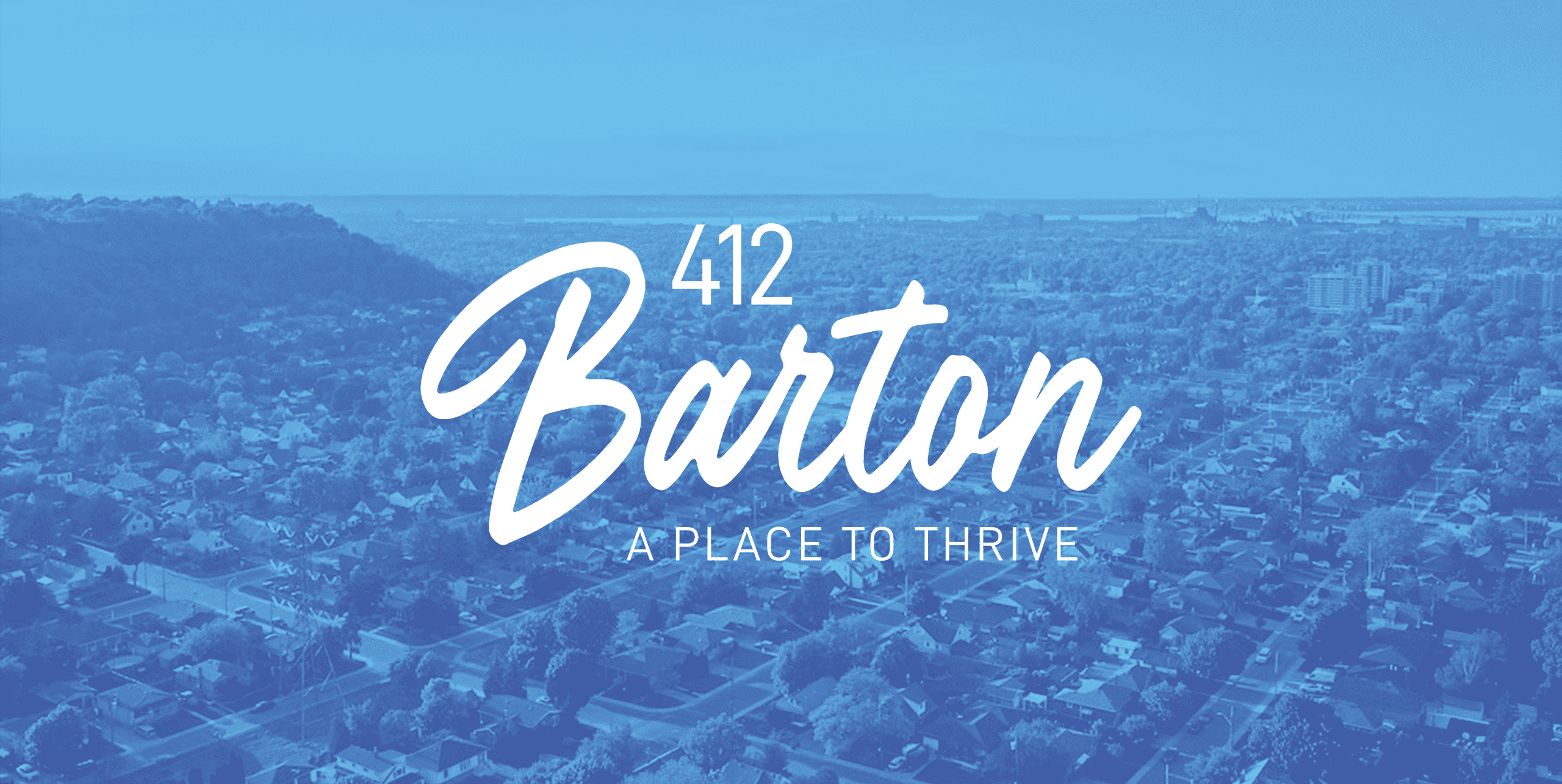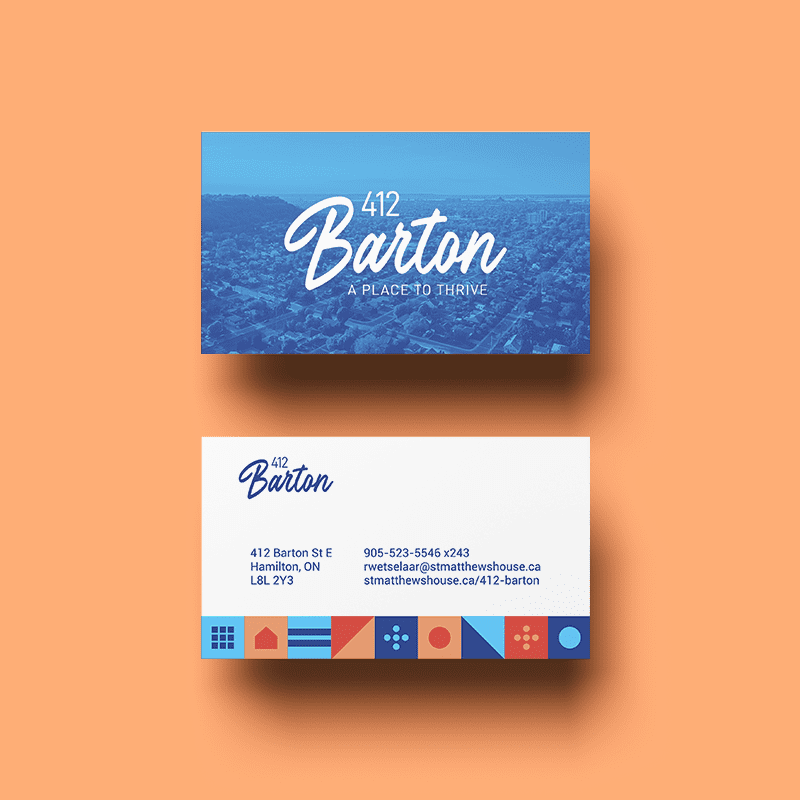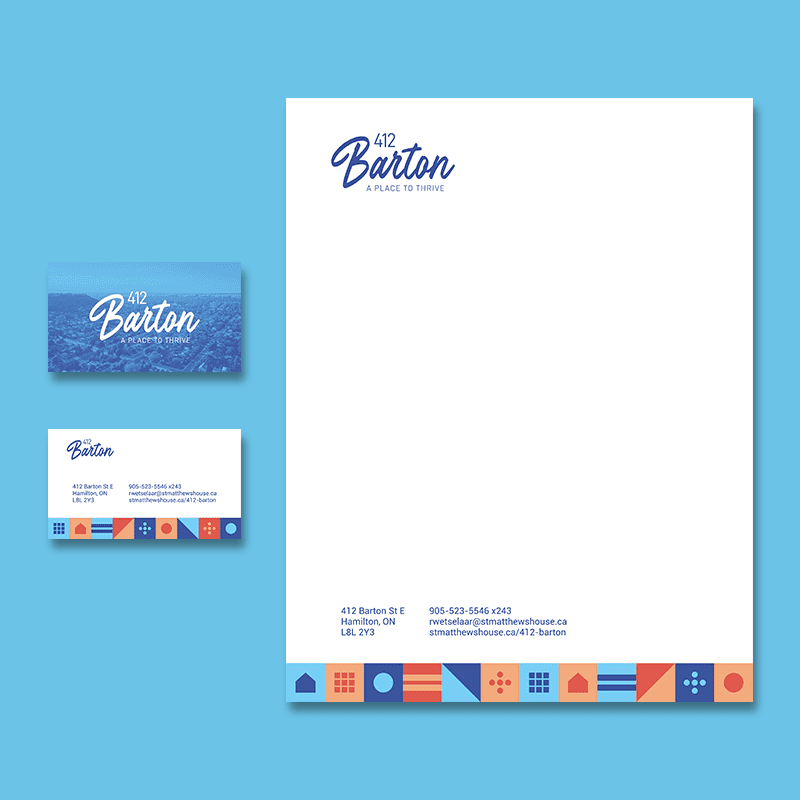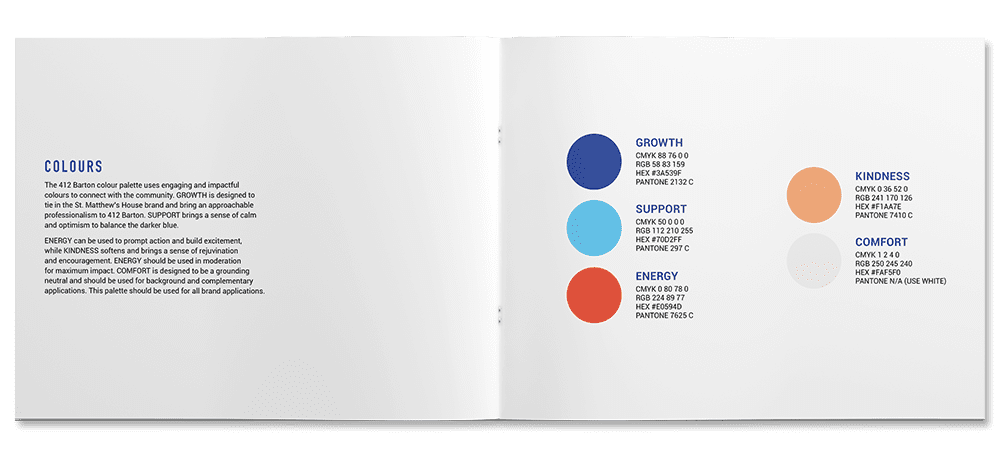 The 412 Barton colour palette uses engaging and impactful colours to connect with the community.
The tagline "A place to thrive" immediately conveys a sense of celebration and community and emphasizes the intention to find success in working together.