Jamesville Bennetto works with and supports the diverse families of our community by providing professional child care in an environment that promotes respect, inclusiveness, and individuality. They needed a brand to reflect the friendly, high-quality child care their centre offers.
Starting with research, Kitestring conducted a survey of parents, staff, and the Jamesville Bennetto board of directors to truly understand the values and current perception of the organization. From there, we were equipped to position the organization as a true community-driven establishment in the heart of downtown.
Focusing on Jamesville Bennetto as a pivotal part of each child's growth, we designed an acorn to tell the story of planting the seeds for the future. With bright colours and fun shapes that stayed away from primary colours, we captured the approachable, inclusive nature of the childcare centre itself.
With a new identity and comprehensive brand toolkit, Jamesville Bennetto has transformed its centre through updates to signage, print materials, apparel, and more. Now, the centre stands tall and is easily recognizable to families, friends, and community members alike. It truly is "where community grows."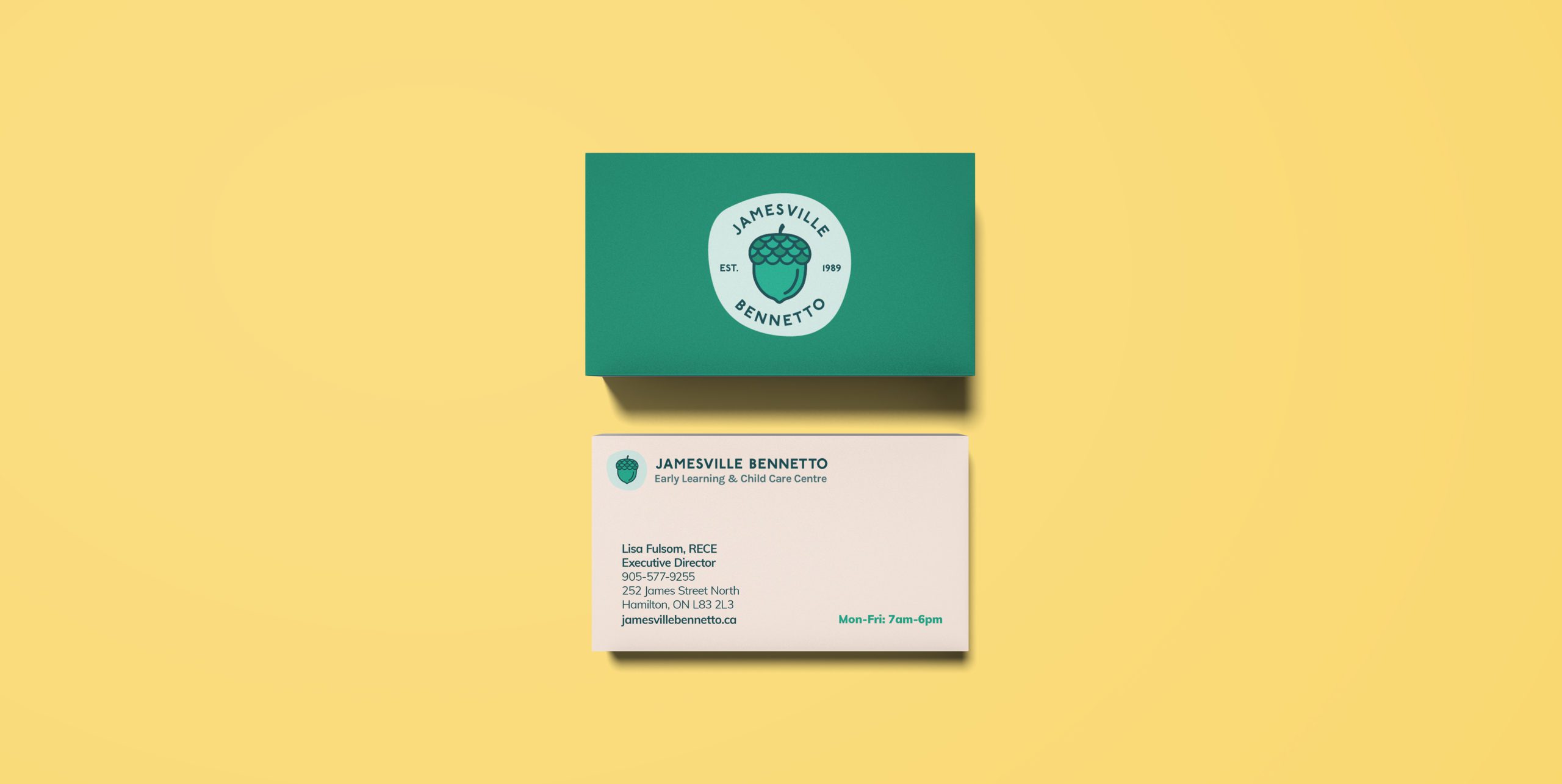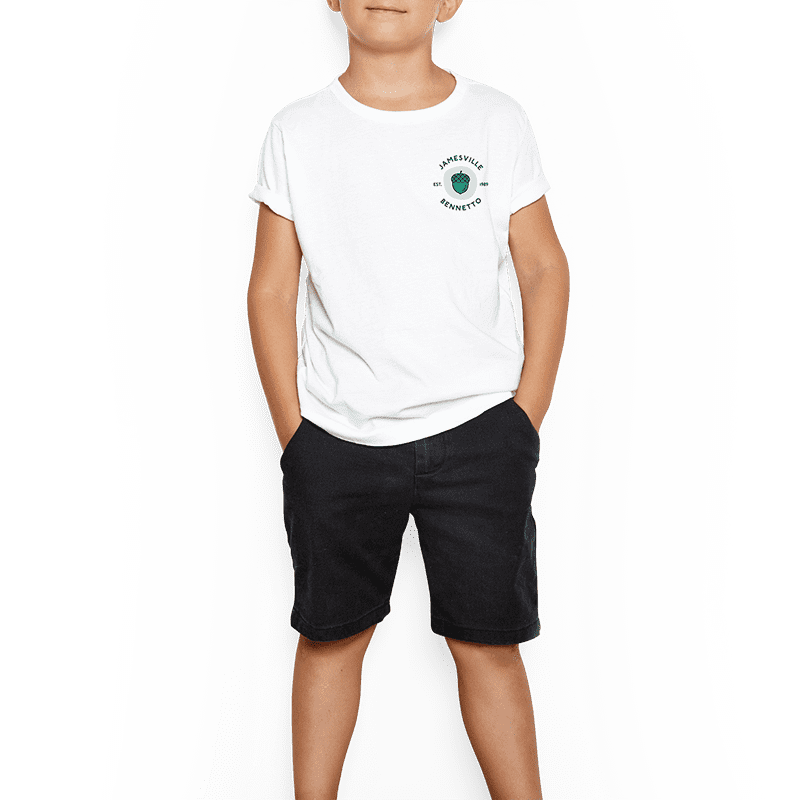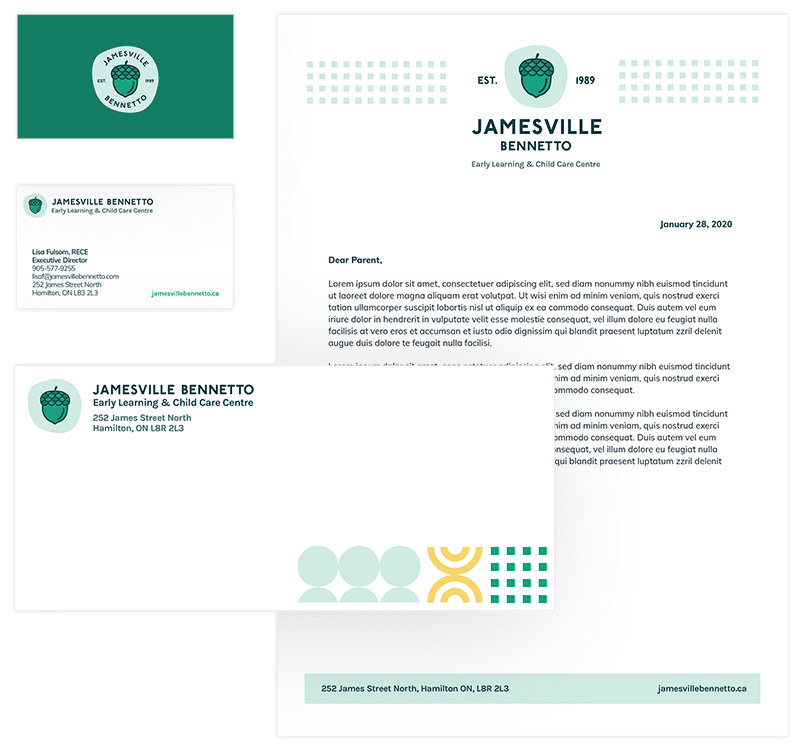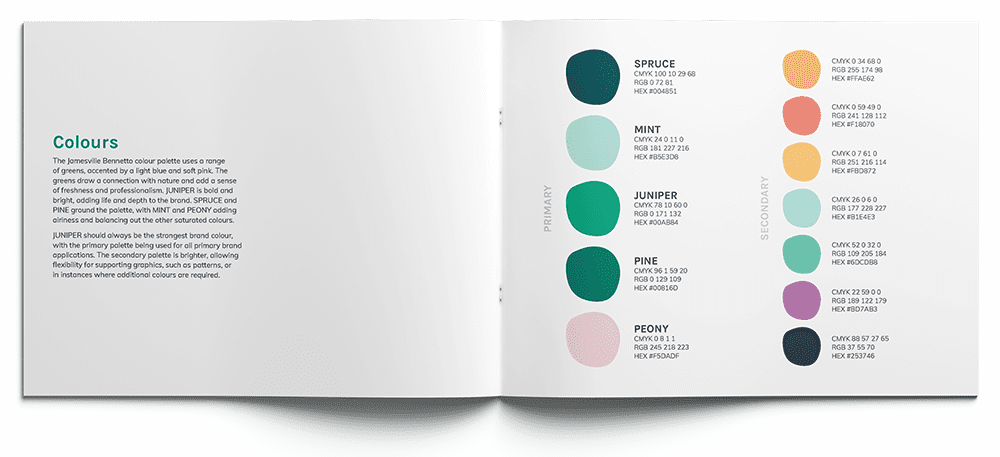 The Jamesville Bennetto colour palette uses greens to draw a connection with nature and add a sense of freshness and professionalism, to match that of their child care offering.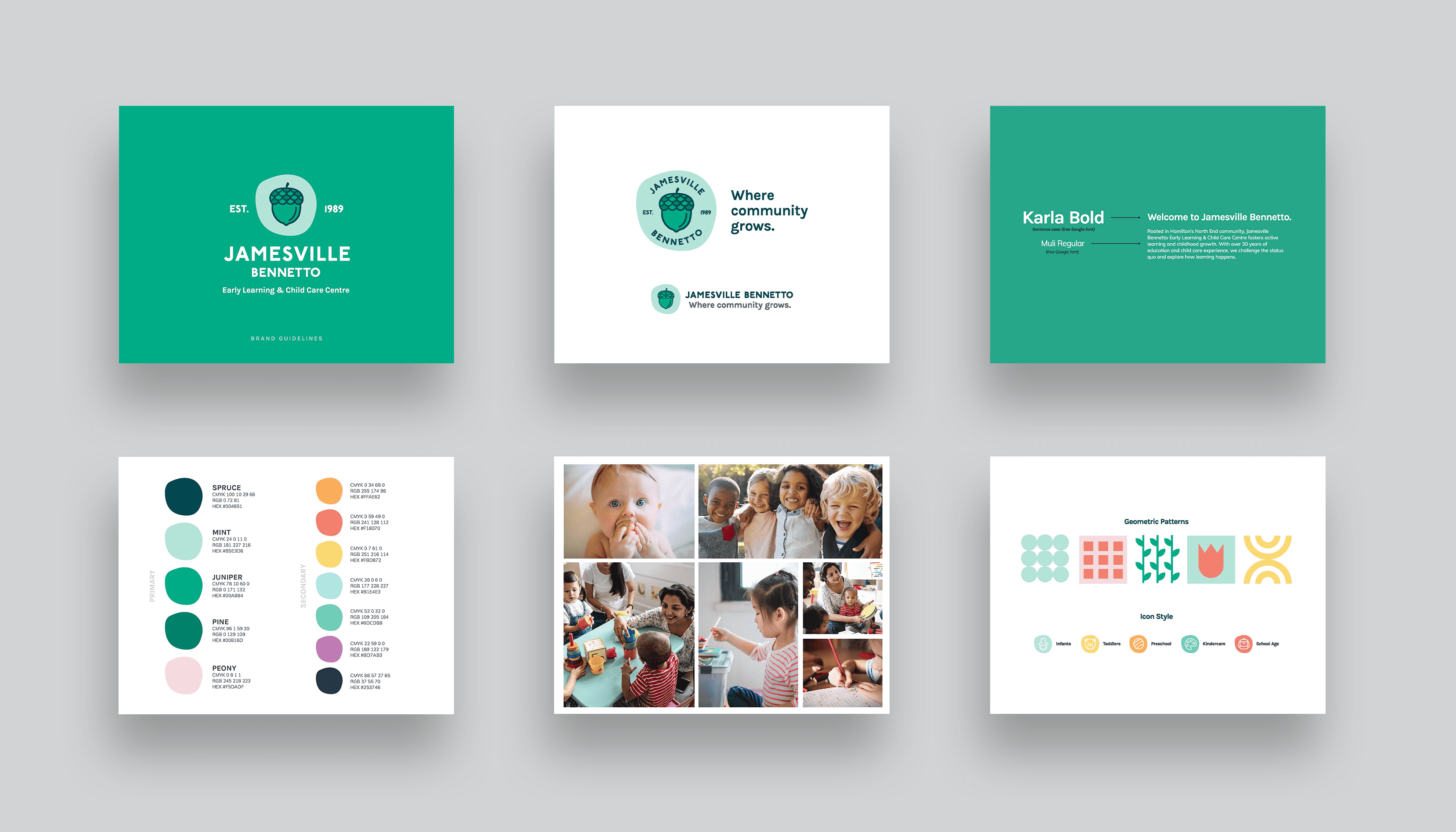 The tagline "Where community grows." speaks to the way Jamesville Bennetto is fostering the early stages of community development by nurturing children and supporting families.