hamilton-wentworth catholic childcare centres
Hamilton-Wentworth Catholic Child Care Centres (HWCCCC) is a local not-for-profit organization dedicated to inspiring and setting up families for long-term success. With forty childcare centres (and counting!), a thoughtful rebrand was needed to facilitate dynamic expansion, emphasizing both the development of children and families and the trajectory of the organization itself.
Kitestring completed directed and exhaustive research which formed the basis of a considered and appropriate brand strategy. An employee survey, two site visits, and a review of other childcare centres in the area allowed us to position the brand as a multi-layered solution to a wide-reaching audience. The new brand was tasked with appealing to families, educators, and the community in a way that was inclusive and welcoming.
Kitestring balanced a variety of factors, creating symbols inspired by the Reggio Emilia approach: bringing the natural world into every one of HWCCCC's childcare centres. Rather than relying on traditional Catholic imagery, the rebrand emphasized experiential learning and the tenets of respect, responsibility, and discovery. The tagline, "Where play is wondrous work," is a subtle nod to Catholicism without alienating service users of other faiths.
In an inspired collaboration, Kitestring and HWCCCC were able to develop a new brand that graciously balanced the brand's beginnings, while expertly positioning the organization as an inclusive choice for all childhood educators and families in need of quality childcare.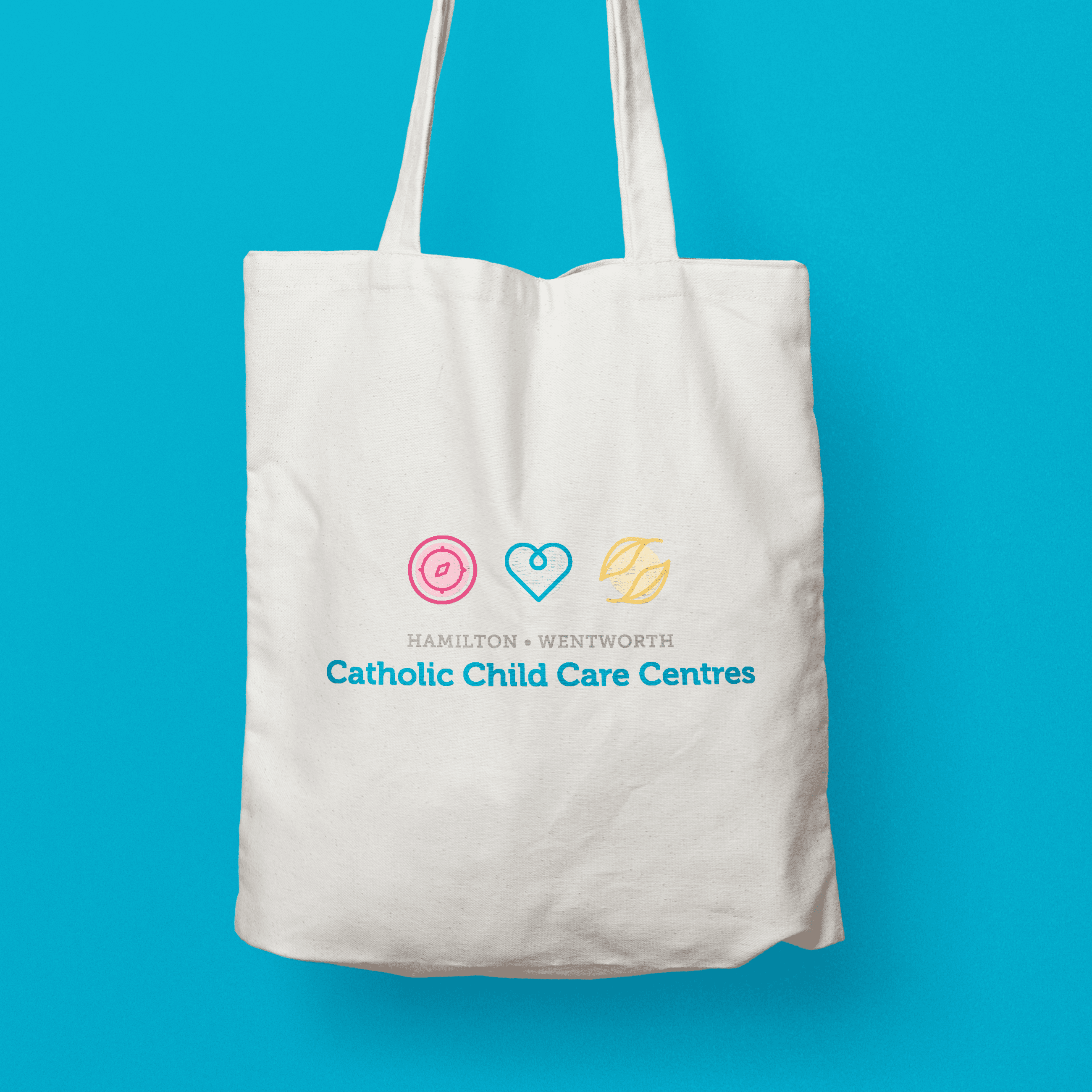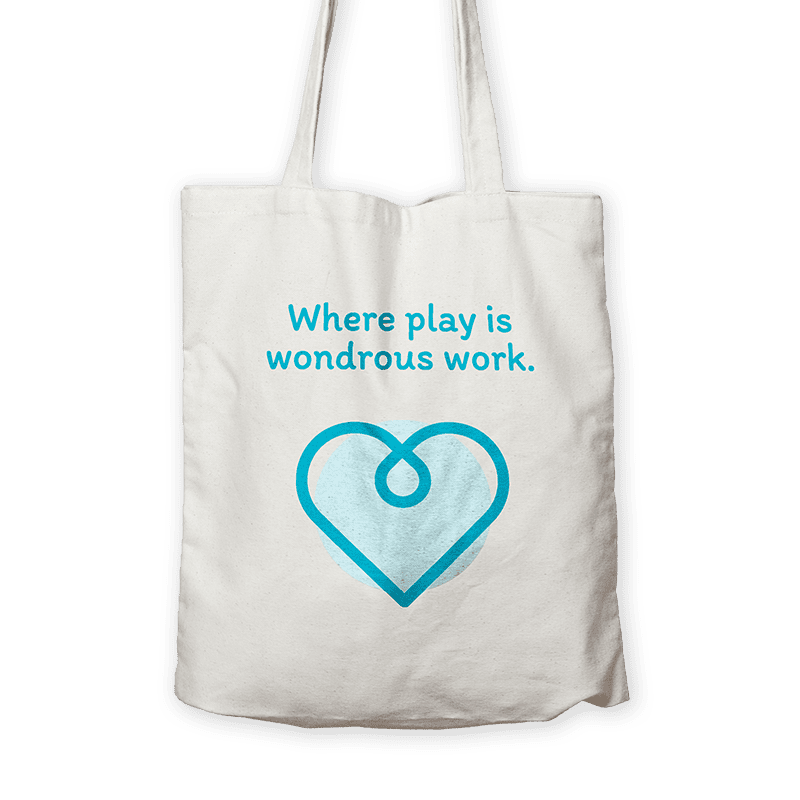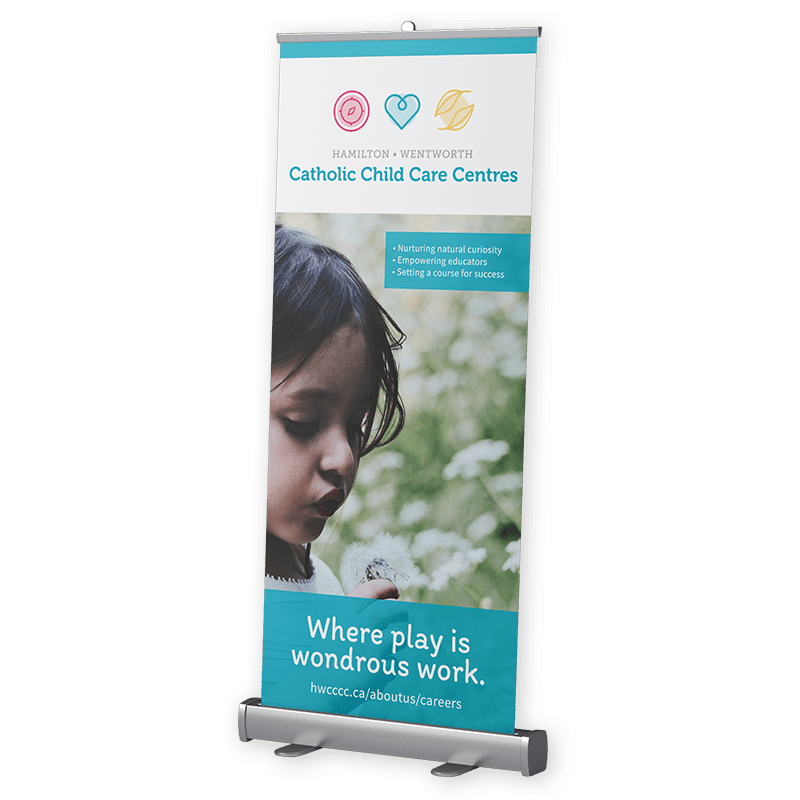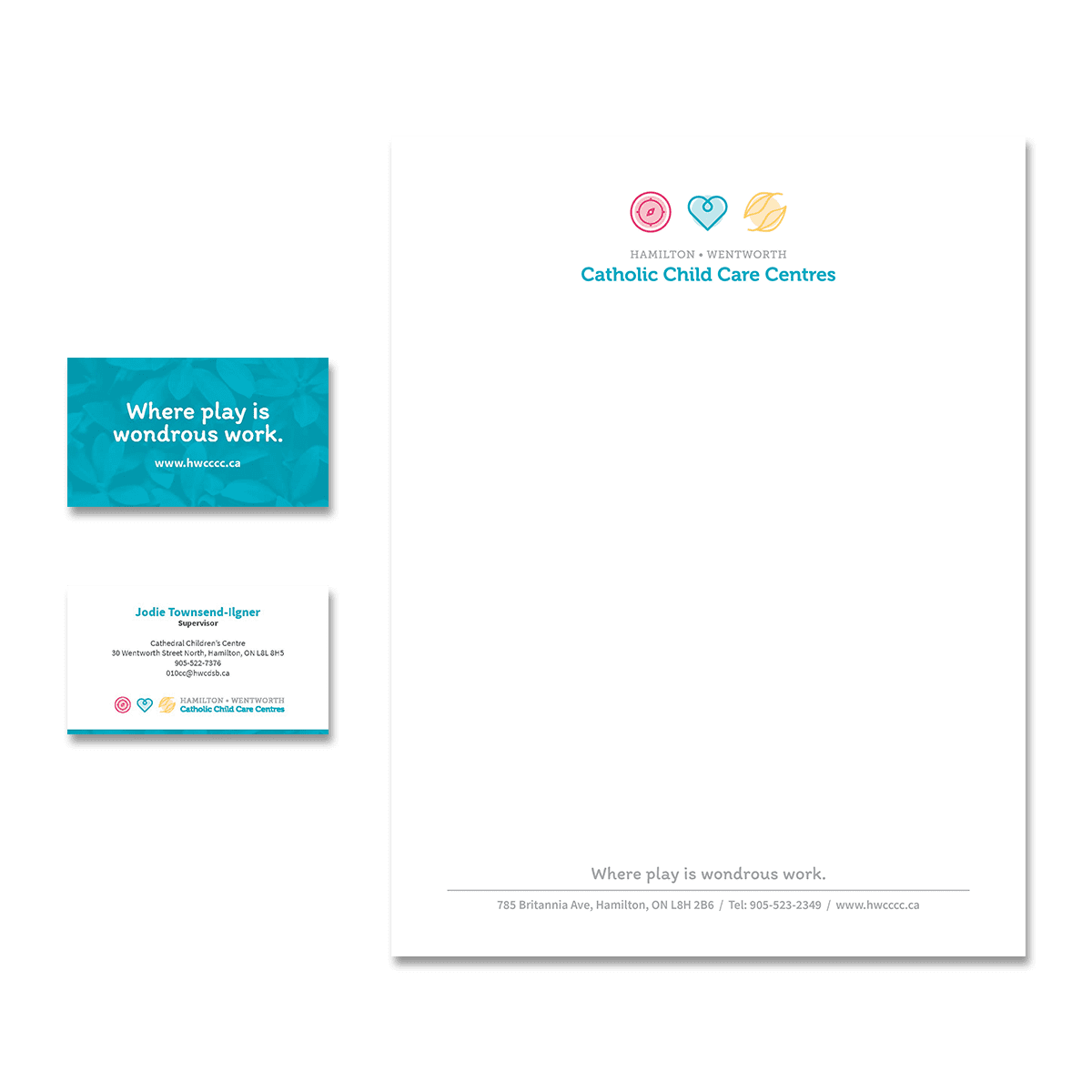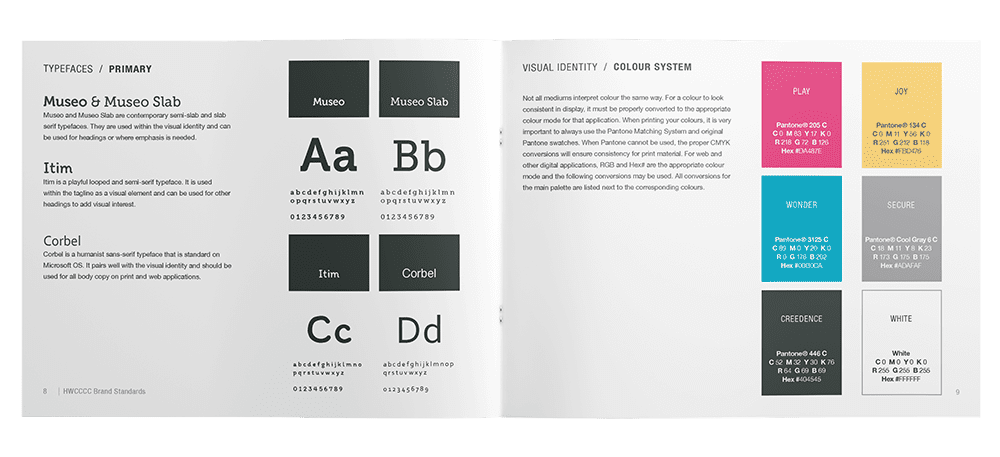 The HWCCCC's colour palette uses bright and engaging colours to appeal to families, educators and the community.