Client:
BRIGHT Run
Project:
Marketing Strategy
Collateral Development
Website Design + Development
After 12 years of running a powerfully effective annual 5K run/walk raising funds in support of breast cancer research, BRIGHT Run connected with Kitestring when faced with the unknown— running a virtual event.
Through a comprehensive discovery session, we listened and learned exactly how BRIGHT Run raised money so effectively at their in-person event, and started planning how to best translate their success to an online format. Through the development of a marketing plan and updates to various collateral items, Kitestring was able to support and empower BRIGHT Run to confidently execute a 2020 event that was unlike anything their donors had ever seen. After surpassing their fundraising goal of $300,000, BRIGHT Run and Kitestring formed an enduring bond: the 2021 virtual event is already in the works as a joyful collaboration.
Through understanding and respect of what the organization already did well, Kitestring was able to evolve the event in a changing landscape, providing BRIGHT Run with resiliency and confidence. With a willingness to jump into the unknown and come together to find strength in collaboration, BRIGHT Run 2021 was their best year yet, regardless of circumstance.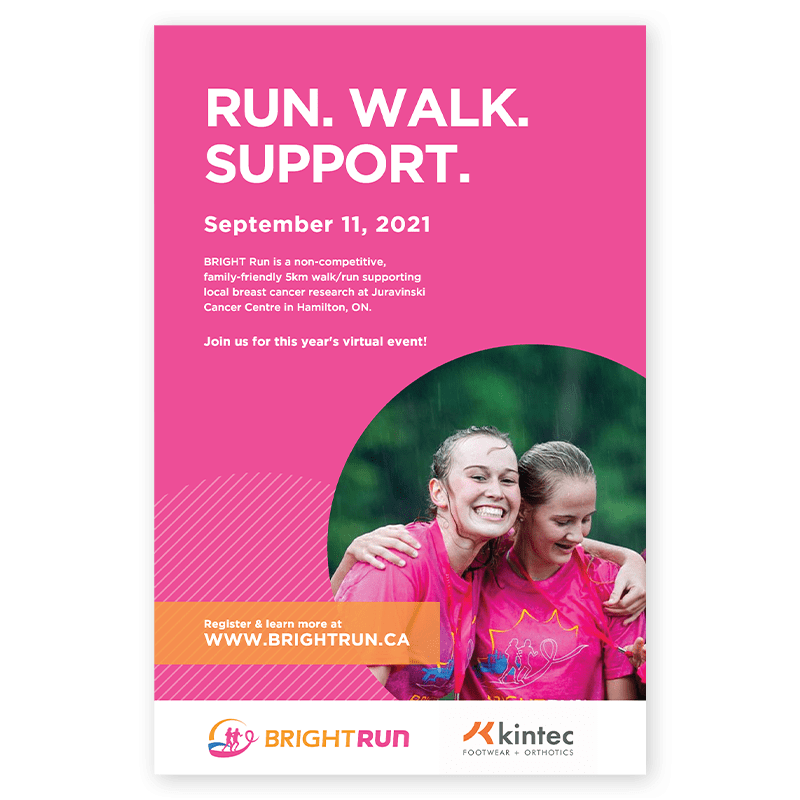 Collateral Design
With a COVID-19 pivot and new marketing strategies in place, BRIGHT Run and Kitestring collaborated on a number of pieces of collateral to get their message out.
From posters to large-scale banners in the Juravinski Cancer Centre, a physical presence was key to boosting registration and raising funds for local breast cancer research.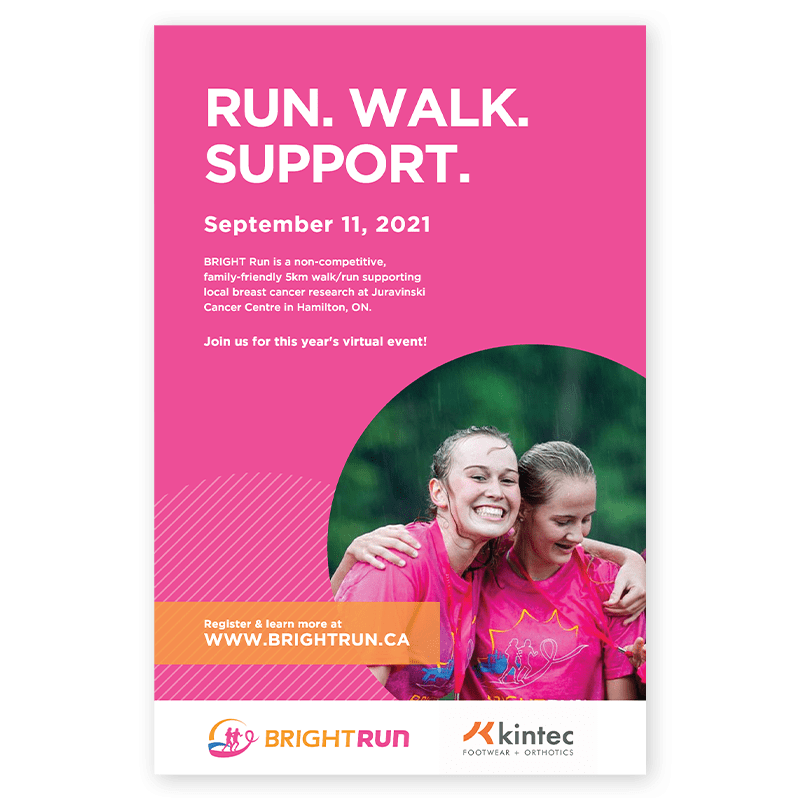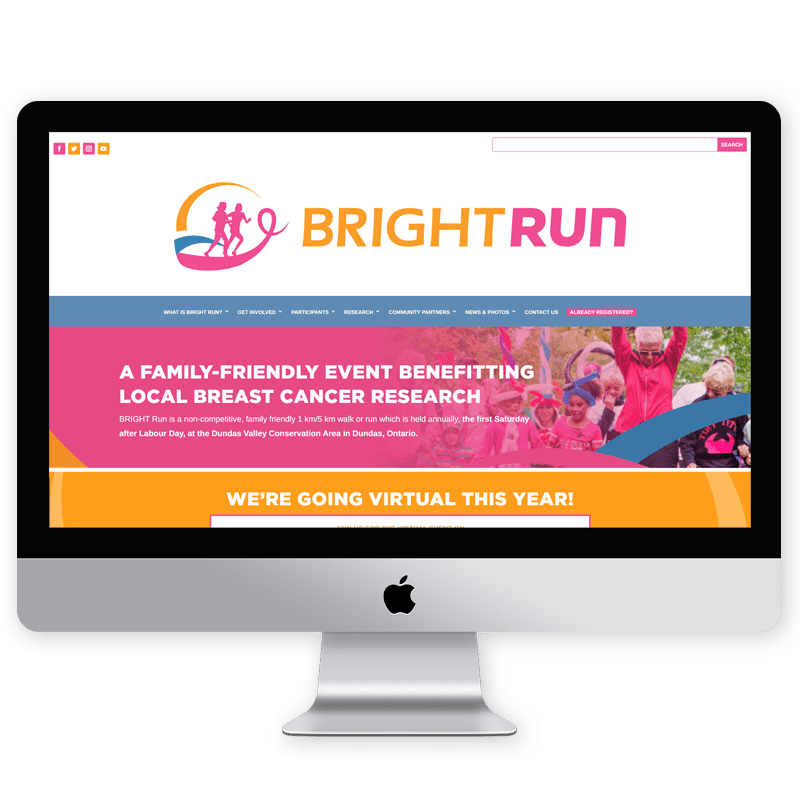 Website Development
After our first year of collaboration, it was clear that the BRIGHT Run website was ready for an upgrade to better speak to their audience.
With an event countdown and fundraising thermometer on the home page, as well as improved calls to action and contact page, the BRIGHT Run website is now ready for participants, donors and community members to learn more about this amazing event.