Big Brothers Big Sisters of Halton and Hamilton offers life-changing mentoring experiences to children and youth in our community.
Approaching their 100 year anniversary, they connected with Kitestring to develop a compelling campaign to engage their donors and volunteers.
Inspired by the impact of mentorship, the campaign quickly came to life to obtain 100 new donors to celebrate 100 years. Through bold graphics and beautiful photos, we worked together to create a social media campaign and inspiring videos to tell stories of successful mentorships.
Supporting over 2,000 children and youth in our community each year, Big Brothers Big Sisters is a key organization in the Hamilton community and we're thrilled to see the impact they make over the next 100 years.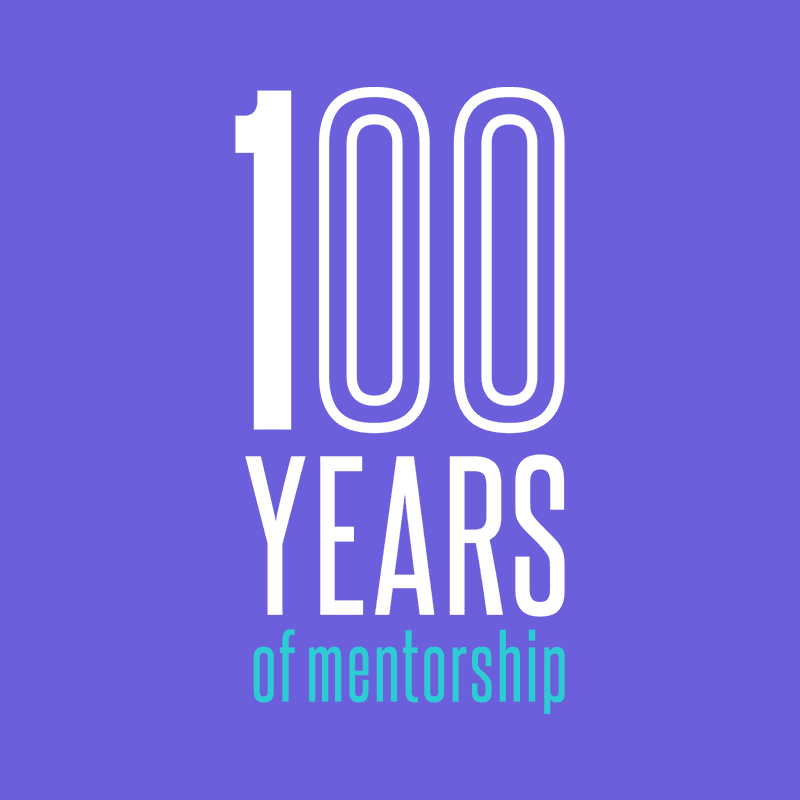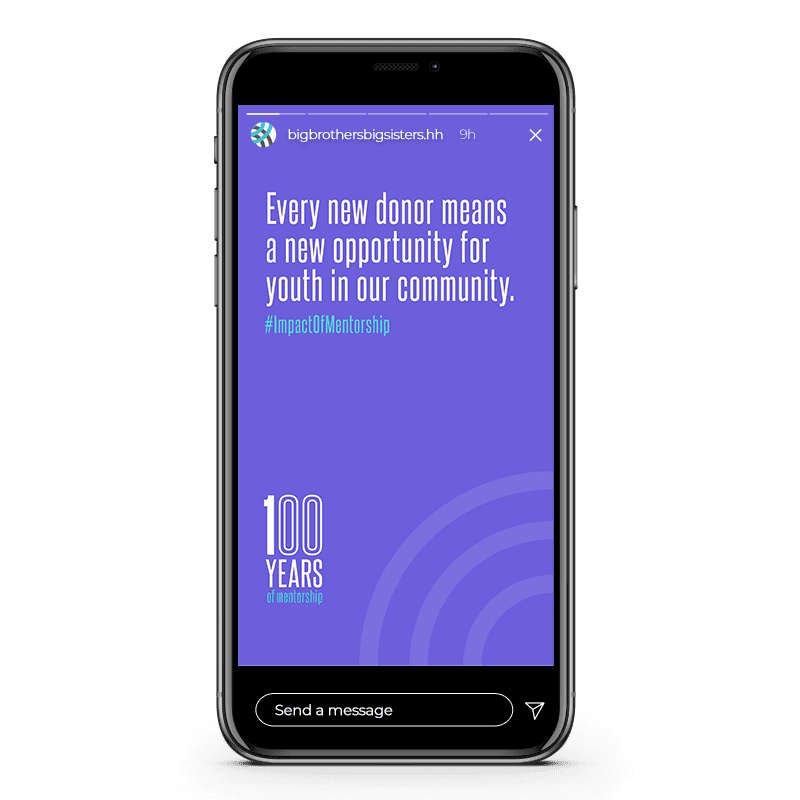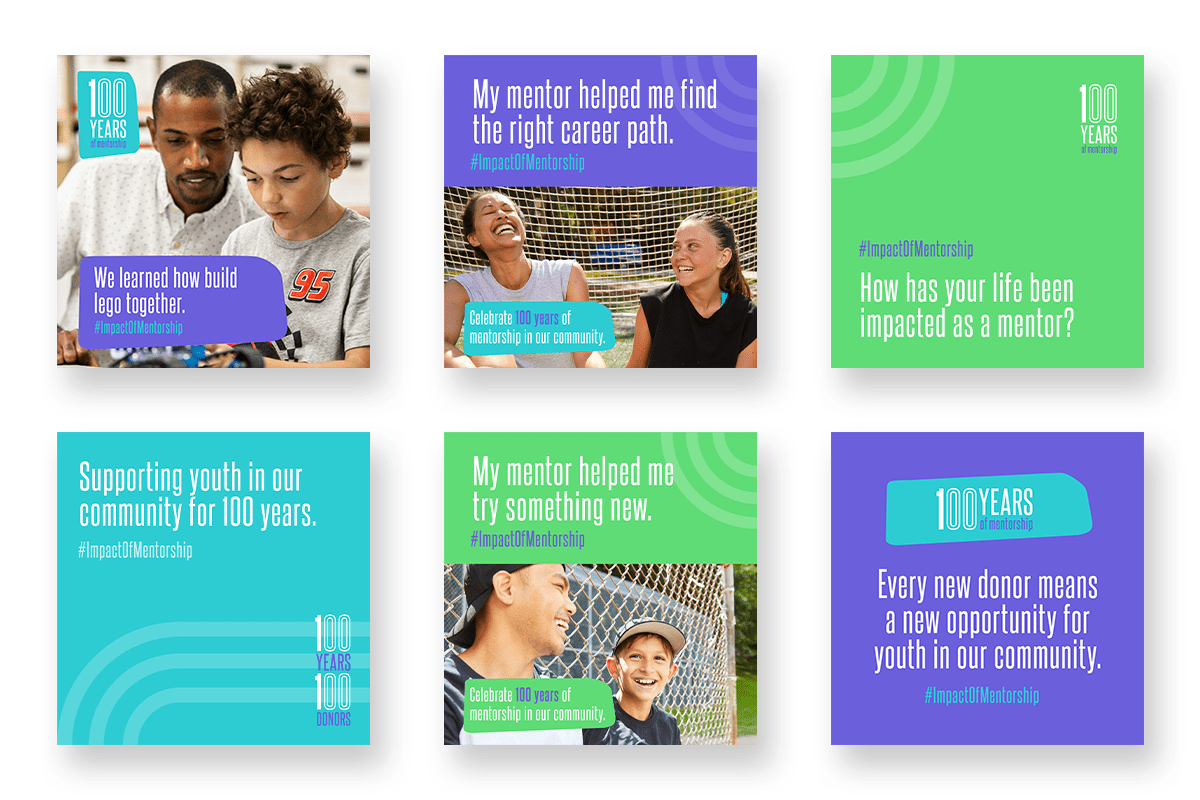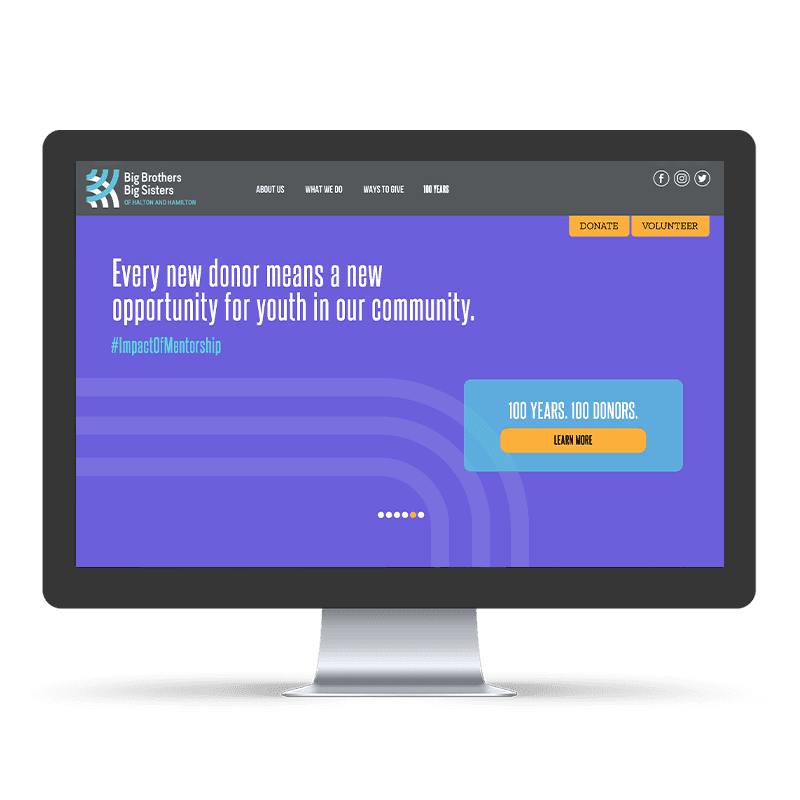 Up Next
Main Stage Rehearsal Studios