We recently got a call from our friends at Q. Design asking "Is it possible to make brand guidelines with my existing logo? Is that a thing?" Their lack of brand guidelines was limiting their ability to design social posts, communicate consistently, and onboard new hires. While we didn't create the logo, we knew we could help create a brand.
After the always-essential discovery session, we dove into colour development, type choices, and assessed Q. Design's current (stunning) interior design photography. Drawing inspiration from fabric swatches and drapery, we crafted a strong colour palette and selected intentional font type to help tell the Q. Design story. Assembled into well-organized brand guidelines, we've now equipped their whole team with a how-to guide on how to look and feel like a cohesive brand — one very custom to their business and its audience.
Q. Design knew something was missing, but they weren't entirely sure what. They were seeking structure and guidance to ensure their brand stood out amidst the crowd and clearly communicated who they were to their target audience. If you haven't seen your brand guideline document, there's a chance you don't have one! Connect with the team member responsible for marketing and communications to discuss what brand guidelines exist or share this article with them to explain why creating one is essential for your brand.
What are brand guidelines?
Brand guidelines are your brand instruction manual. They define the overall look and feel of your brand through rules and recommendations to ensure your brand is showing up as intended. Brand guidelines are the difference between being a business with a logo and being a business with a loyal customer base. Wait, what?
Being "on brand" is so much more than using your colours correctly. It's about creating brand consistency, which leads to brand recognition, and ultimately, brand equity. We want people to know who you are and build a connection with your business. How can brand guidelines help you connect with your audience? Let us explain.
Why brand guidelines are important
Brand guidelines build understanding. A great brand guideline document spells it out for internal employees, partners, and affiliates to ensure everyone is on the same page in terms of understanding your brand identity, brand assets, and how to use them.
Brand guidelines create consistency. Repetition leads to recognition, and you want your audience to recognize you. By using your brand in an intentional way, you create consistency and become more recognizable to your audience. This means that when your target audience sees your brand, they know it's you. Consistency builds trust and trust keeps your audience coming back!
Brand guidelines reduce confusion. Having brand guidelines in place eliminates the guesswork for new and existing employees. It makes building graphics for social media more efficient because you have a guide to follow. Building a presentation? Use those brand guidelines. Ordering staff t-shirts? Brand guidelines! No matter what you need to create, your brand guidelines are designed to limit feelings of overwhelm and avoid confusion.
Brand guidelines boost loyalty. Consumers develop emotional connections with brands that share the same core values! Brand guidelines help you translate your values to your audience in an intentional, meaningful way. They maintain the quality and integrity of your brand and help your audience know what they're getting when supporting your brand.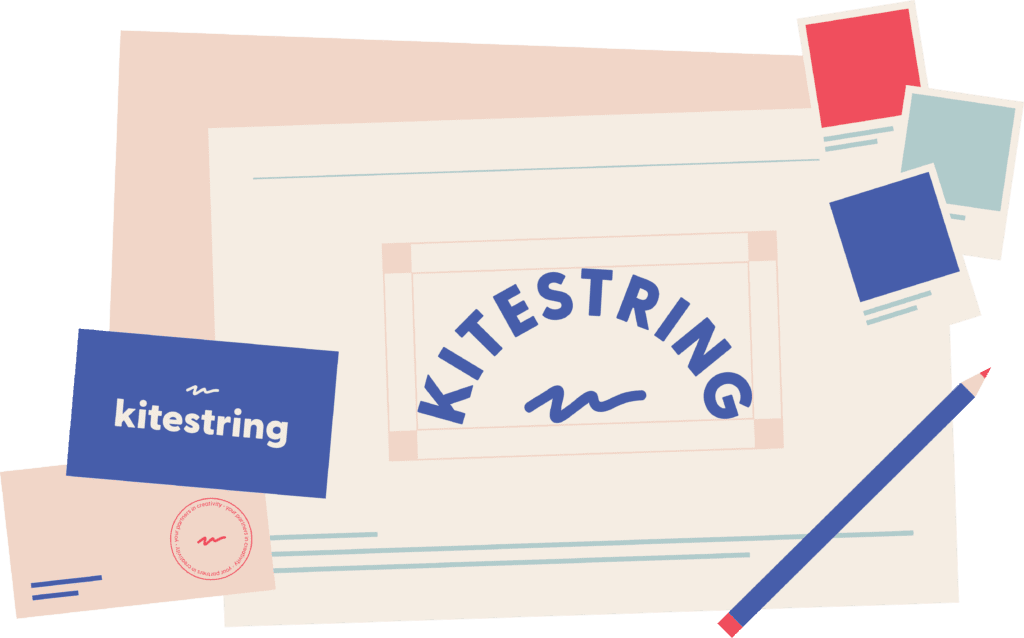 What to include in your brand guidelines
Every brand guidelines document looks a little different, but there are consistent elements to include in your brand guidelines that ensure you effectively communicate your brand to your target audience(s). Here's a brand guidelines checklist:
Brand guidelines checklist
Brand personality: A set of human characteristics attributed to a brand. A strong brand personality ensures you can relate to your audience and usually has similar characteristics to your target personas.


Brand narrative: A compelling narrative that defines who you are, how you show up, and why your target audience should believe in your brand.


Brand tone: The tone of voice your brand uses to communicate, influencing how your audience perceives your messaging.


Logo and variations: Every brand guideline must showcase the primary logo and logo variations to showcase how they can and cannot be used.


Colour palette: A roadmap of the brand colours and colour breakdowns for use in print and digital applications.


Typography: A clear guide to the typefaces (or fonts) to use for headings, body copy, etc. This usually includes font families, sizes, and hierarchy information.


Photography: Photography should be intentionally selected for your brand to convey the tone you want your audience to experience. Examples should be included in the brand guidelines, as well as any information about editing the images to be on brand.


Supporting graphic elements: What we consider your brand's "toolkit" of illustrations, icons, or patterns to enhance brand materials.


Misuse: Showcasing how not to use the brand can prevent people from going rogue and manipulating the brand in unexpected ways. Consider logo misuse, colour misuse, and any other design decisions you're worried might happen if not explicitly outlined.
Ultimately, brand guidelines are customizable documents that outline everything you need to know about using a brand. Big brands like Nike or Facebook are likely to have huge, comprehensive brand guidelines that outline an endless amount of fine details about brand implementation. However, most brands have a brand guideline document that ranges from 20–30 pages.
So, does your brand guideline stack up?
If you don't have a brand guideline document or no longer feel your brand accurately reflects your business or organization, we're here to help!