How small businesses can succeed at the inbound marketing game.
Gone are the days of calling up your local paper, placing an ad, writing a cheque and then sitting back while your phone rings with new potential customers.
Consumer choices have exploded in every product and service category. On top of this buffet of options, marketers are also faced with the challenge of trying to connect with potential customers that have fleeting attention spans, operate at turbo speed and are tied to their devices.
What does this mean for your business? How can you build your lead list of potential customers while not getting left in the shuffle? First, it begins with shifting your marketing mindset.
I'm sure you've heard the term 'inbound marketing' or 'marketing automation' a lot in the past several years. (all the cool kids are talking about it!) And, likely since you're reading this article, you'll start to see ads in your daily feeds for related products and services (how do they do that anyway?! Read on.)
In essence, inbound marketing flips the traditional marketing model on its head. Instead of the 'push' strategy where advertisers pushed the features and benefits of their products to you, an 'inbound' strategy creates content that users will find appealing and allows them to interact with your product/service/business on their own terms and, on their own time.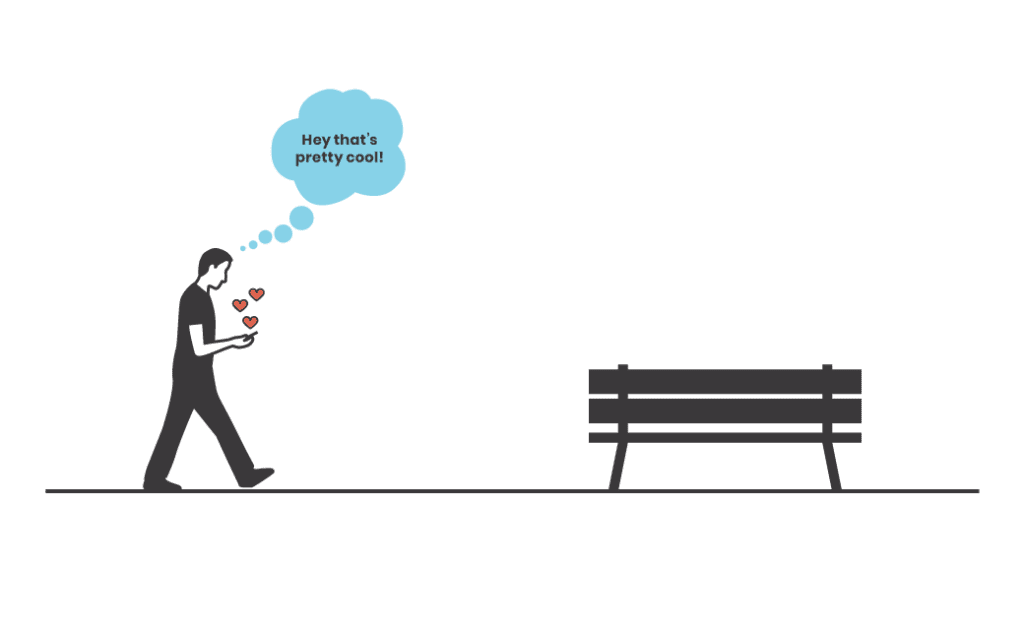 What is Inbound Marketing?
Inbound marketing, based on the AIDA (Attract, Interest, Desire, Action) method is a technique for drawing customers to products and services by content marketing, social media, search engine optimization and branding.
This strategy uses a proven model to nurture leads through the sales funnel – building brand affinity and creating a desire for your offering. On average, it will take a potential customer 7 touchpoints before they will even consider buying from you. Your inbound approach needs to take this into consideration.
So, as a small to mid-sized business, how can you get invited to the inbound party? Well, the good news is – you don't need an invitation! But, understanding the principles behind why and how to use this model effectively are important.
Let's dig a little bit further:
Understand Your Customer!
The whole concept of inbound marketing is based on the principle of knowing your customers, and knowing them well. You need to understand their pain points, questions, stage of life, desires, etc, etc.
Build A Strategy
Like any marketing you do – it's easy to jump into tactics and start blasting stuff out into the world. Without a strategy, you really don't have a chance of getting to the coveted 'action' stage of the funnel (i.e. convert them to a customer). Of course, you need to start by defining your objective and who you're targeting. We like to follow the AIDA funnel model when building out our inbound strategy (Attract, Interest, Desire, Action). It provides a great framework to structure your inbound campaign(s). You will also want to consider how you can automate actions once a lead has entered your funnel. When and how is the next time you'll connect with them? What does that look and sound like?
What Is Marketing Automation?
Marketing automation is a term used for a group of platforms and tools used by marketing departments and businesses to manage, control, and automate common marketing tasks. Automated marketing and inbound marketing will help you with common and repetitive tasks, as well as help you streamline communication and identify your best leads.
By helping you schedule your marketing channels (email, social media, blog/news posts, online advertising campaigns), measuring results, and automating touch points, it helps you work towards the goal of converting these leads to customers.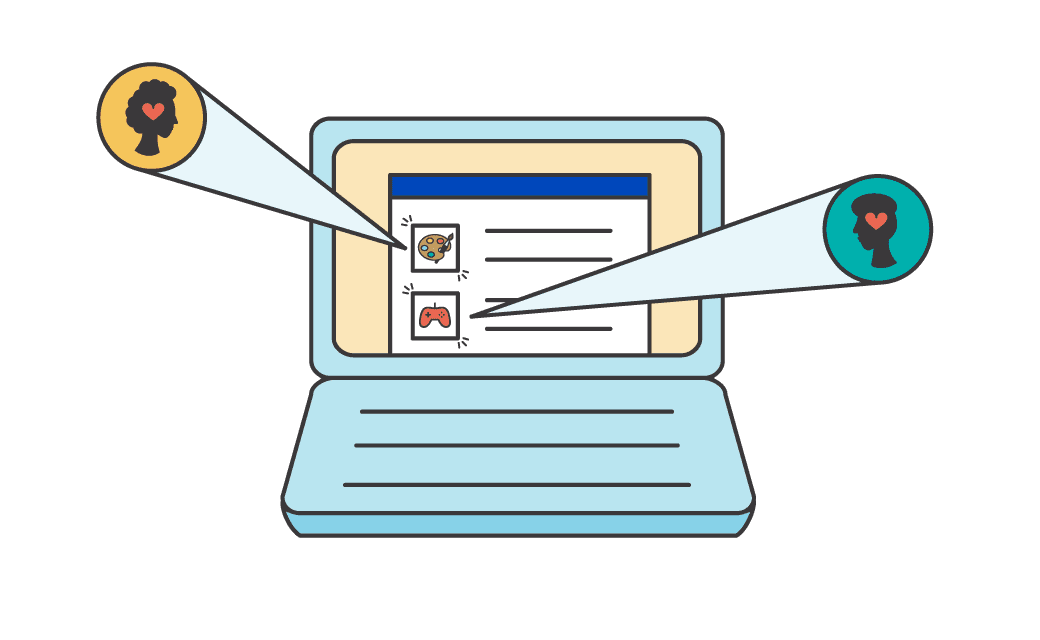 Create meaningful content
The content you create must be meaningful to your audience. Otherwise, there is no point. Go back to point 1 and uncover how you can add value to these defined pain points, desires, etc. Build your content plan on this foundation.
Pick a tool that works for you!
A quick Google search will uncover hundreds of different software platforms and options that you can use to execute your inbound strategy. It can become overwhelming! We have adopted Sharpspring as our platform of choice here at Kitestring. Take a look at your strategy and pick a tool that's appropriate for the effort (and your budget).
What are the key functions of an automated marketing program?
Help you with the development and management of a marketing campaign – A good inbound marketing program should help you manage, schedule, and organize all you need to do in a marketing campaign.
CRM/Lead Storage – It's important to be able to know who you are targeting, and who is interacting with your campaign. An inbound marketing platform will track everything a lead does with your campaign, and record it in a CRM, giving you more data and helping you identify the best potential customers.
Pipeline/Opportunity Management – A good marketing automation/inbound marketing system will allow you to turn leads into opportunities and easily track your potential wins, losses, and pipeline value. This in turn will help you track which campaigns were successful, and how to repeat that success with future marketing efforts.
Lead Scoring – This is a great way to give your leads a "score" based on how they interact with your campaign. The higher the score, the better the lead.
Platform integration – A good marketing automation setup should easily tie into as many of your systems as possible! This should include your website, email, social media accounts, meeting and teleconference systems, etc.
Reporting and tracking. A properly planned automated marketing campaign will help you make informed decisions based on pure statistical data from every facet of your marketing campaigns. Did one email convert better than another? Does one blog post get more attention? Using this, you can further optimize your marketing efforts.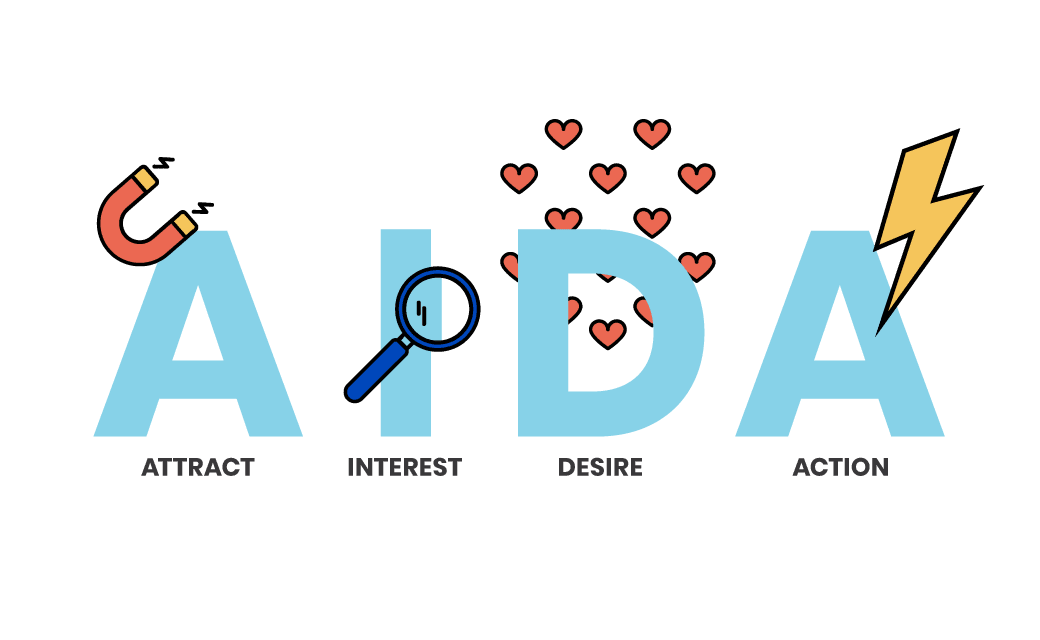 A good marketing automation plan will follow these guidelines:
Attention: Think about what your target audience is looking for, and where they are most likely to see you online. This could be a clever post on your social media channel, a paid digital ad, etc.
It asks the person to take a small step (read: no sales pitch here!). The only goal of this stage is to move someone into the next phase of the funnel.
Interest: You've piqued their curiosity and now you have the opportunity to provide further information to them (on their terms, of course). This may be a blog post, an article or a video that you've created. The goal is to provide them with value in the content – answering the What and Why that you posed in the Attention phase of the funnel.
Desire: Welcome to the "Desire" stage of the funnel. It's a good place to be! The content you provide during this stage is typically 'educational' or 'premium' in nature. It will answer the long-awaited How of the previous content. This may be a PDF resource, free courses, webinars, etc. To gain access to this content, the user will provide you with their email address (and other contact details if you choose) in exchange for the premium content. (Hello, lead list!)
Action: Once you have their contact information, make sure you do something with it. Add them to your list of leads, and track their interaction with your company. Send them a follow-up email, or call, and always have automated steps in place to keep in touch.
Since we can now safely establish that they are in need of your product or service, it now makes sense to start discussing if you can be of assistance to them. Keep in touch with these people, and send them more of what they are interested in. This will help you further refine and develop your inbound and automated marketing strategies.
One thing is certain in this ever-changing world of marketing – inbound is here to stay. Big or small, businesses need to incorporate this new method into their marketing efforts to attract new customers and thrive.