Fundraising requires goal setting and strategy. Without a fundraising strategy, you're more likely to make the wrong asks of the wrong prospects or make donation requests at non-optimal moments. When looking at the year ahead, here are seven steps to plan your non-profit's fundraising strategy and maximize your impact! By walking through these steps you'll end up with a 2023 fundraising strategy that will pack a punch and really make a difference.
1. Learn from last year
Reflect on your fundraising successes, challenges, and consider opportunities you didn't take in 2022. Your successes can be duplicated or expanded upon. Your challenges can be minimized and addressed in advance. Your opportunities can be new goals for your 2023 fundraising strategy. Remember to use the latest fundraising and communications data you have available to inform your 2023 fundraising strategy.
Here are some fundraising reflection questions to get you thinking:
Do you have a sustainable, committed pool of donors?
Do you have a diverse range of fundraising strategies?
Do you have campaigns or events that continue to grow year over year? If not, why not?
What is a donor's experience on your website or on mobile when they make a gift?
How strong are your relationships with sponsors, partners, or major donors? What about volunteers?
Have you received any feedback throughout the year that you might reflect on?
2. Plan your impact
Your donors and your organization share one big thing in common — your goal is to make an impact. What does impact look like for your organization? Set a specific, tangible goal that will have an impact in 2023. By setting one overarching goal for the year that aligns with your organization's mission, you'll get clarity on your 2023 communications priorities, and how to help your donors see where their gifts are true contributions to the cause.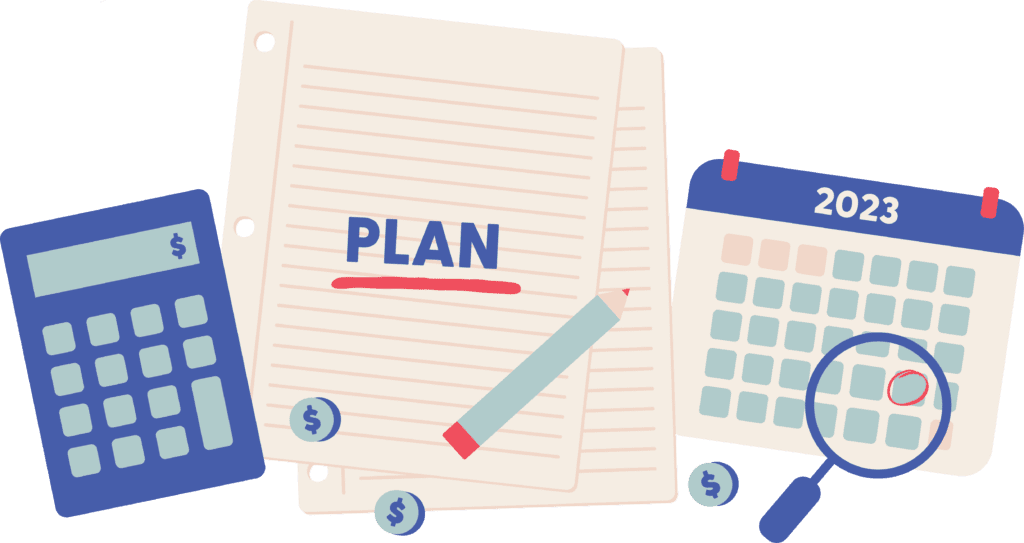 3. Analyze your 2023 fundraising goal with SWOT
Consider that 2023 fundraising goal you just came up with through the lens of SWOT — strengths, weaknesses, opportunities, and threats. It's easy to get caught up in what other orgs are doing, but let's focus on what you do well. Ultimately, you want to challenge yourself and grow, but leaning into your strengths will allow you to build a solid foundation for your fundraising strategy. Then consider your weaknesses so that you can seek support from your team to strengthen your efforts.
4. Set your supportive fundraising goals
At this point your 2023 fundraising strategy has one major goal, but you also have large-scale goals as an organization. Consider the following:
How many dollars do you need to raise this year? Consider expenses and growth!
What's your goal for donor retention? Set a realistic goal with the understanding that you won't retain 100% of donors, either as a percentage or number of donors.
What's your goal for new donor acquisition? In order to grow, you need to acquire more donors than you are losing. Set an ambitious but achievable goal as a percentage or number of donors.
What's your bandwidth for running events? If you're fundraising, you should be hosting

at least

one event annually. Set an attendance goal with the intention to foster relationships with current donors and welcome new ones.
5. Choose your strategies and set your campaigns
Based on your goals, make note of strategies you will use to reach them. Base this on past experience and your SWOT analysis. Also be sure to include new ideas that will encourage growth and strengthen your relationships with past, present and future donors. Set timelines for your strategies and ensure your efforts are distributed throughout the year.
6. Define your budget
Having a clear budget will help you measure your progress and success. In order to set a realistic fundraising budget, you should consider:
Previously committed sources (recurring donations, secured grants, etc.)
Past revenue (events, major gifts, sponsors, etc.)
Past and anticipated expenses
Don't forget to leave room in your budget for marketing and your annual report! Not sure how much something will cost? Reach out to an agency for a quote to ensure you're crafting a budget that sets you up for success. (Hint: that's where we come in!) Let's book a call.
7. Set milestones and check-ins
Identifying your fundraising milestones for the year ahead will help you and your team see and feel the progress you're making – and notice when you're falling behind your ideal timeline. Set regular check-ins to measure your progress, handle unexpected challenges (or wins!), and identify growth opportunities throughout the year.
You now have your 2023 fundraising strategy! You've successfully outlined your overarching goal, specific goals, strategies to achieve those goals, your budget, and set milestones. Now it's time to share your 2023 fundraising strategy with your team to ensure you're all working towards the same goal! Happy fundraising!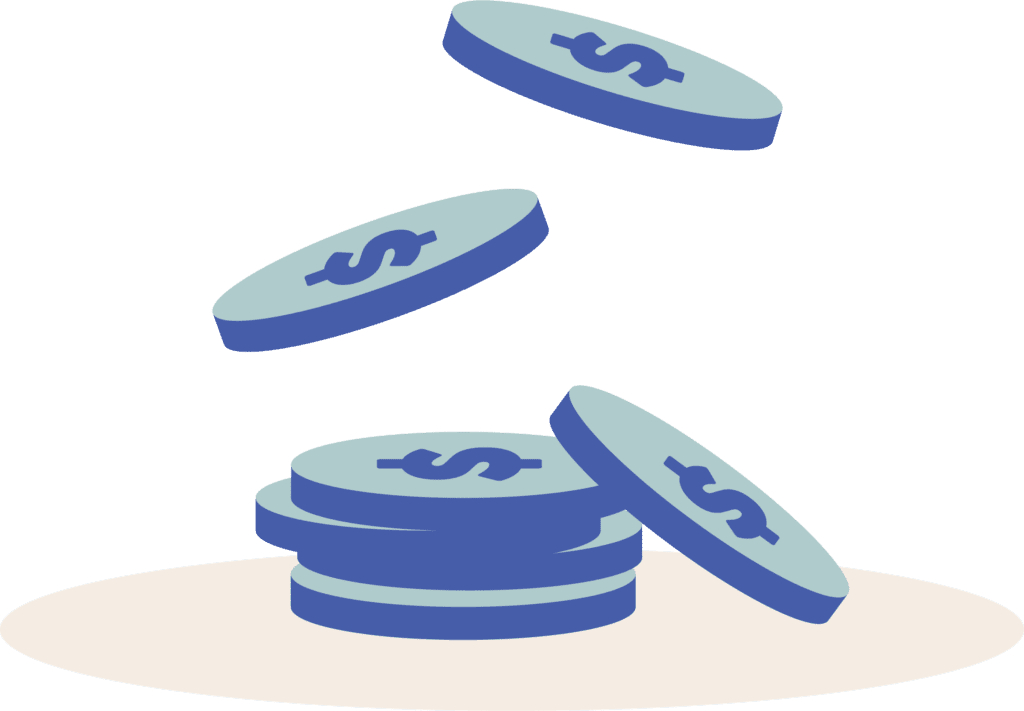 Not sure where to start? Let's book a call.