After a decade of living in Hamilton, I've had the pleasure of encountering numerous remarkable small business owners and community-driven businesses that make me proud to be a part of this vibrant city. From cherished local spots to unforgettable experiences, I've curated a list of my favourites that keep me coming back for more.
Kitchen Island
Where people and pastries meet — romantic, no?!
Kitchen Island stands out as an artisanal bakery in Hamilton with outstanding pastry work that tops my list of go-to snack spots. Though their hours are limited*, you can find them at Durand Market on Wednesdays, the Locke St. Farmers' Market on Saturdays, and at their bakeshop on King St. E. from 8–2 every Friday and Saturday. If I'm working on a Friday, I'm stopping at Kitchen Island on the way.
What keeps me coming back, beyond the delectable pastries? The warm, welcoming faces behind the counter and their dedication to Hamilton and our wonderful community.
*We're sad to learn that Kitchen Island will be closing on August 19, 2023. Though we'll miss their pastries deeply, we can't wait to see what they do next.
Needlework
Unleash your creativity in a whole new world of sewing.
I learned to sew at Needlework in November 2017. From there, I got distracted finishing up my Graphic Design diploma and starting a design job at Kitestring (boy, the years move quickly!). I hit the ground running in late 2018, discovering the joy of making my own clothes. This creative haven away from my computer holds a special place in my heart and really induces the joy of making things with my hands.
Beyond my low-key obsession with purchasing fabric, what keeps me coming back? The caring staff, the fantastic people I meet in sewing classes, and their commitment to community-driven work, like CommunityFridges HamOnt.
MaiPai Tiki Bar
A hidden gem for pizza-loving Hamiltonians.
If you're an out-of-towner (or a Debbie-downer), you might be skeptical when I mention Barton Street.
With cheese being my primary food group, it's no shock that I love Detroit-style pizza. With crispy edges and perfect pepperoni, MaiPai offers an unparalleled level of satisfaction. Owned by the ever-welcoming Salar Madadi, this Polynesian-inspired tiki bar, tucked behind an unassuming door, promises a feel-good experience full of pizza and playful cocktails.
Fun, consistent, kind, and delicious vibes keep me coming back and recommending MaiPai as a go-to spot in #HamOnt.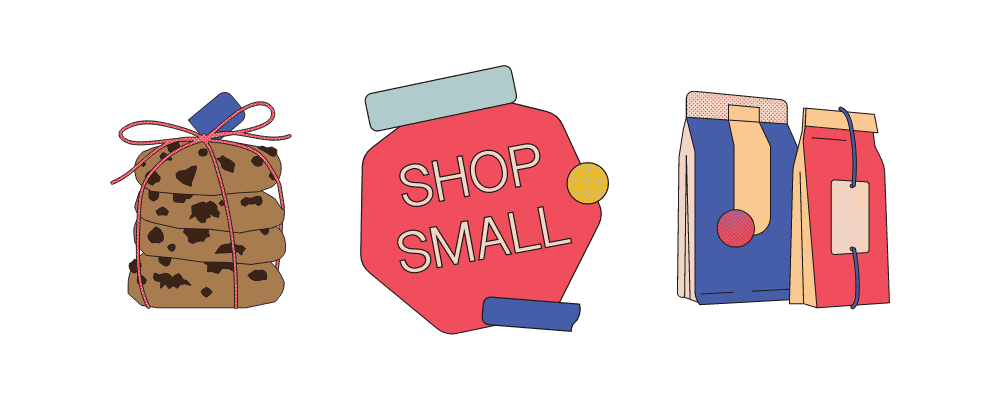 Girl on the Wing
Thirty, flirty, and thriving! That's the vibe at Girl on the Wing.
Whether you're looking for a gift for a friend or something to brighten your own day, Whitney and her team have crafted a unique shopping experience designed to always surprise you. Possibly the most colourful store in town, I feel comfort and joy every time I step into Girl on the Wing. Over the years, I've stopped into the store to shop, say hello, or even escape the rain. Every time, I'm greeted with a delightful conversation and creative inspiration as far as the eye can see.
I like to think this gem isn't hidden, but what keeps me coming back is the allure of treasures yet to be found.
Old Bagel House
The. Best. Bagel. In. Town.
In my search for the perfect bagel, Old Bagel House emerged as the clear winner. Their Montreal-style bagels from University Plaza have convinced me to leave behind the Montreal bagels and embrace the deliciousness available right here in Hamilton. Sweet or savory, their offerings will make you forget and regret every Tim Hortons bagel you've ever had.
Whether you're a classic cream cheese or a cream cheese and lox fiend, Old Bagel House has you covered. The classic red checkered paper wraps every bagel with love and once you make the trip it'll be obvious why I'm gushing over such a simple snack.
Reflecting on what makes all of my favourite places in Hamilton my tried-and-trues and go-tos, it's quality goods and supporting people that bring joy, compassion, and care to our community. That's the same energy I bring into every branding and marketing project at Kitestring — collaboration, creativity, and quality. These key things make for the most impactful work.
Share your Hamilton faves or spark a chat about what makes a business worth coming back! DM me about it.