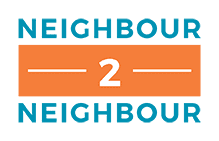 Client:
Neighbour to Neighbour
Project:
Brand Development
Annual Report Design
Website Design + Development
Social
Neighbour to Neighbour (N2N) is a Hamilton-based organization with a mission to tackle the tough issue of food insecurity in our community. With a wide spectrum of services, and many stakeholder groups, N2N often felt like their brand was diluted and their integral message was unclear.
Together, Kitestring and N2N engaged members from all relevant stakeholder groups and worked with N2N on a considered rebrand. New brand architecture, logo identity, and concise brand positioning provided N2N with the tools needed to clarify and amplify its messaging. As a result, N2N was able to reaffirm its position as a leader in the fight against poverty, drawing awareness and simultaneously facilitating engagement with service users and the community.
Kitestring is proud to continue our collaboration with N2N as we strengthen our trusted marketing partnership through developing annual reports, collateral pieces, and website design and development based on a comprehensive analytics assessment. As our partnership continues to evolve, Kitestring is committed to highlighting the unique and important impact of Neighbour to Neighbour on the Hamilton community.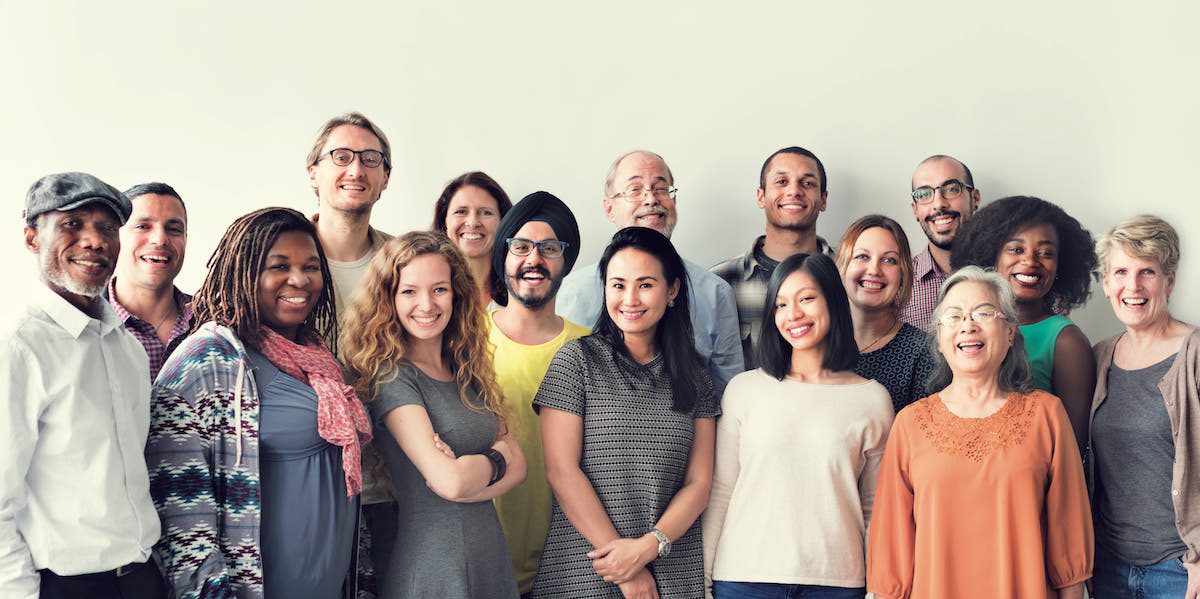 Collateral Design
As long term partners, Neighbour to Neighbour and Kitestring have collaborated on branding, annual reports, program sell sheets, and so much more.
Together, we're able to highlight the amazing work of Neighbour to Neighbour and work closely with their team to support the community as effectively as possible.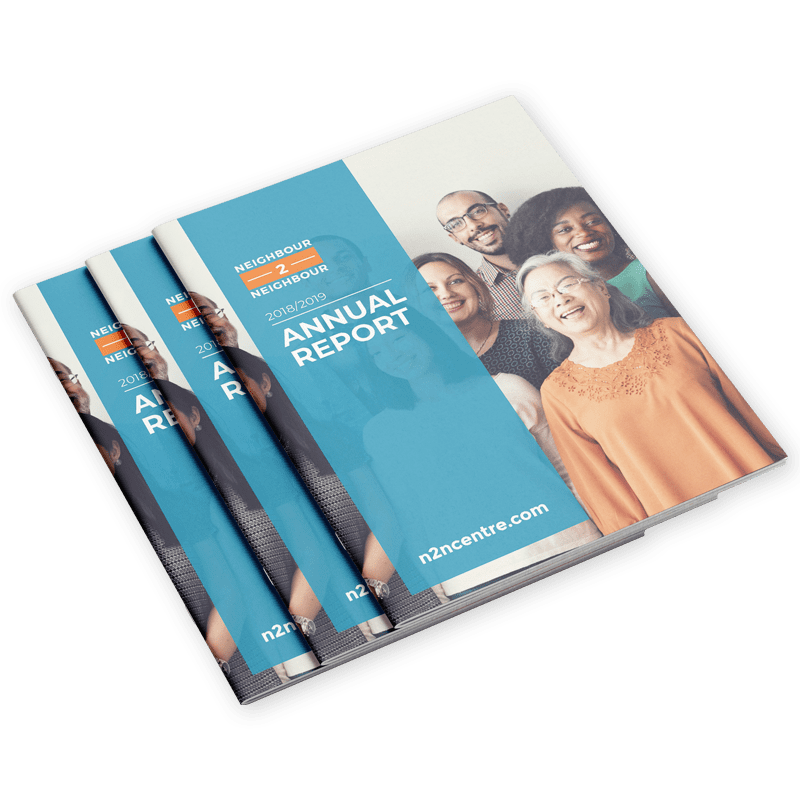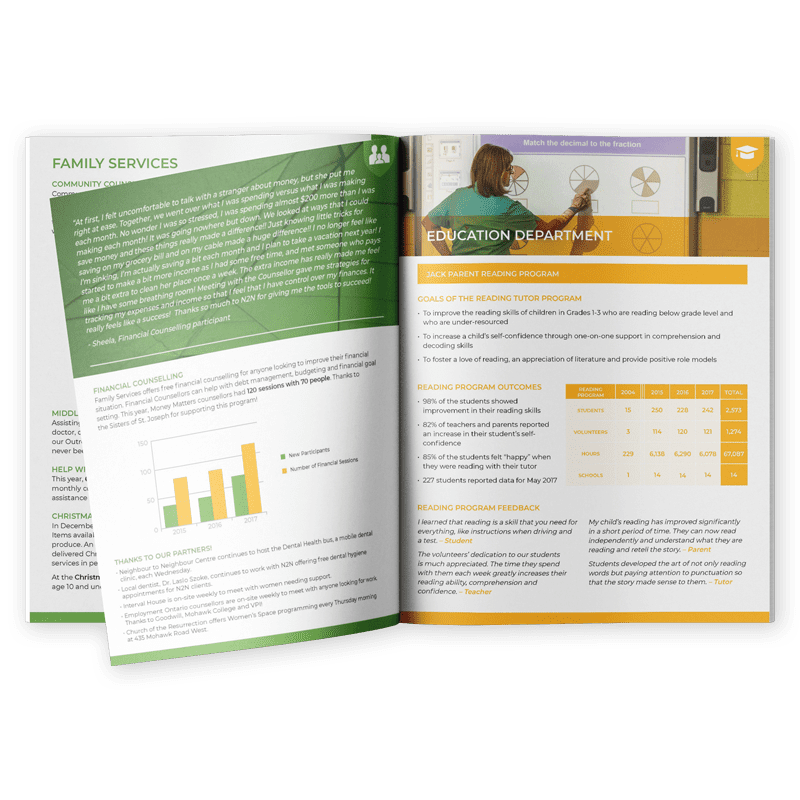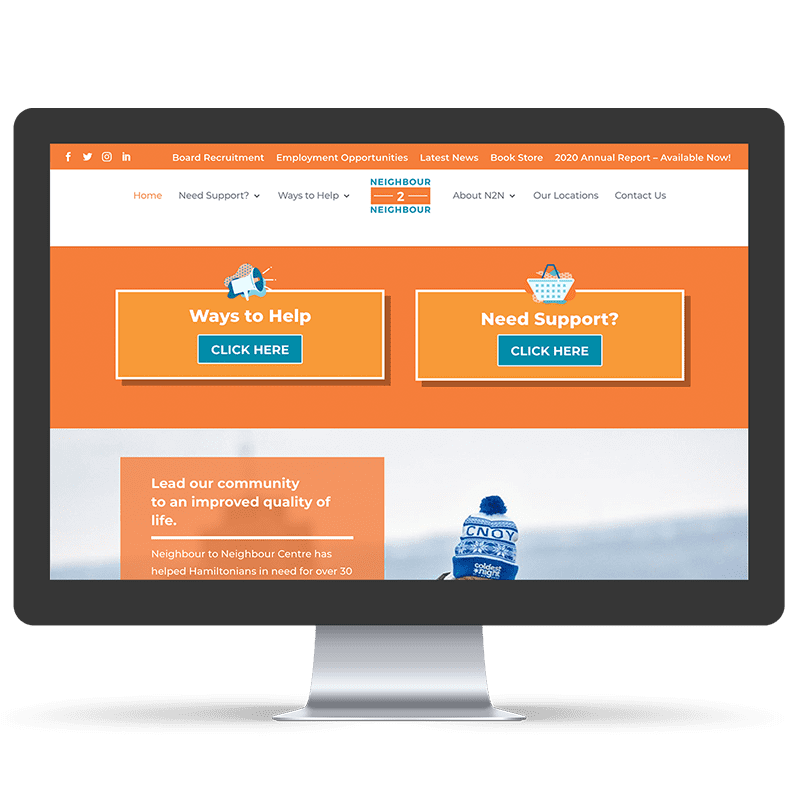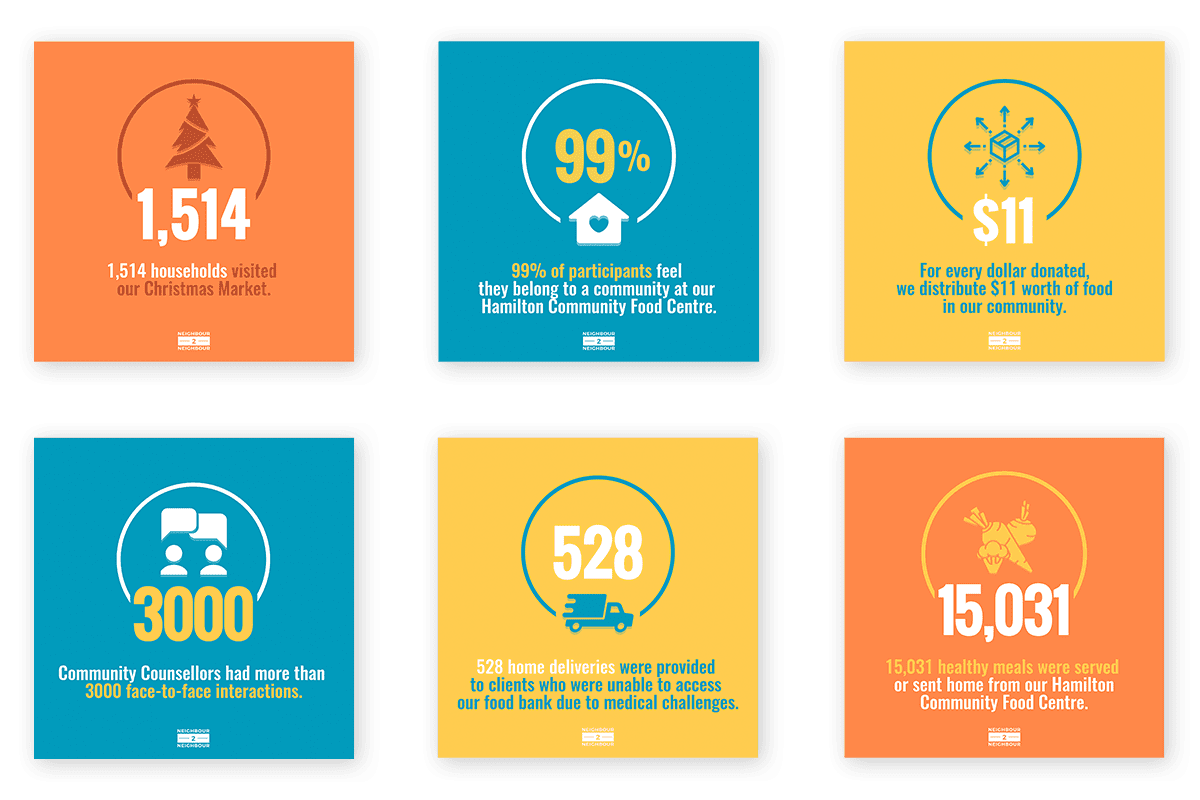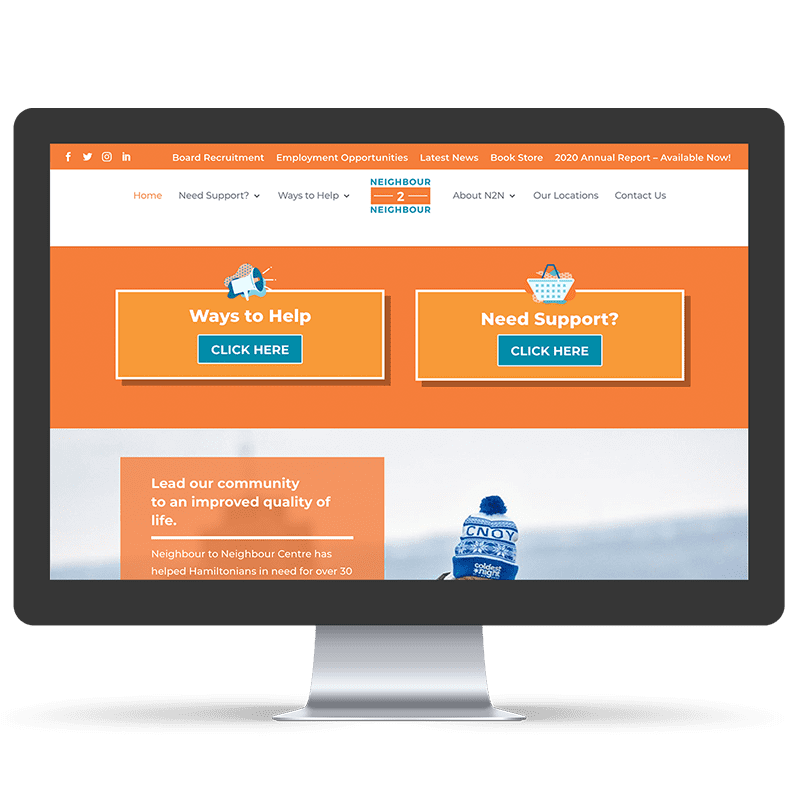 Website Refresh
Continual evaluation of your website is key to ensuring it serves your true audience. When Neighbour to Neighbour realized their website had become challenging for users to find the most important information, we worked together to clarify the calls to action for those who wanted to help, and those who needed support.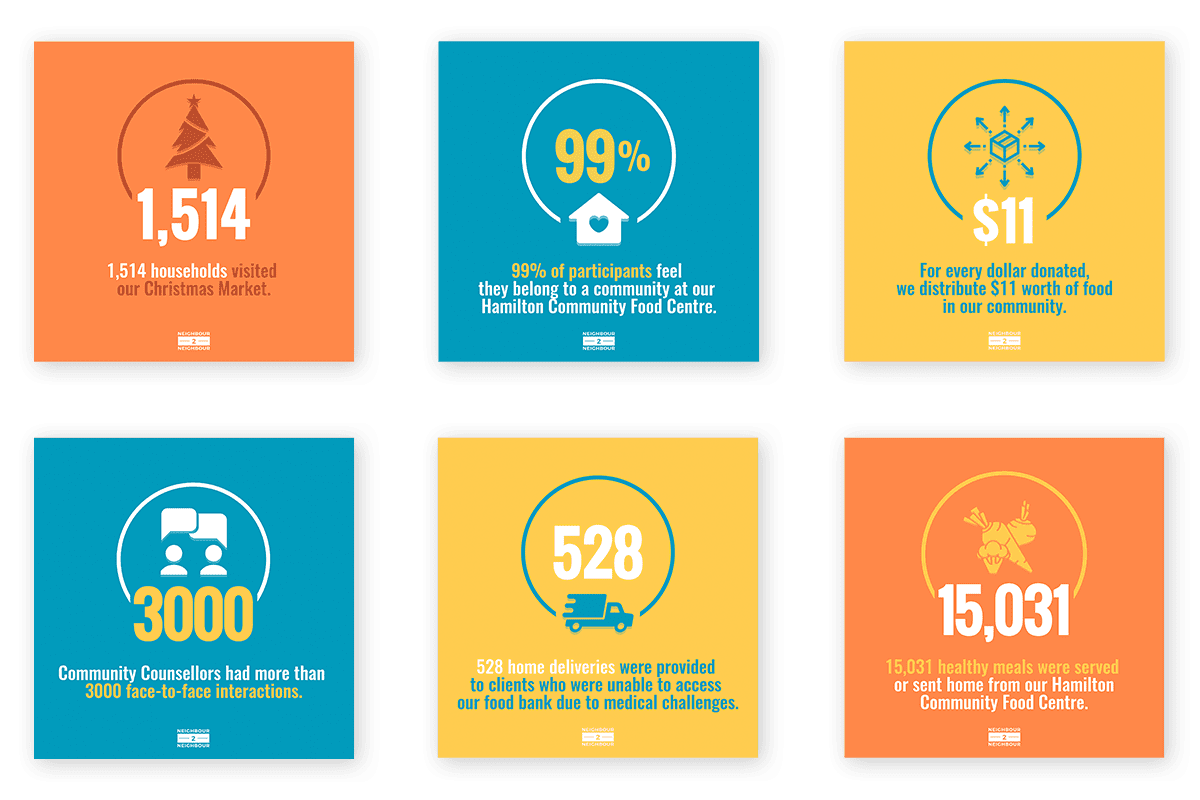 Social Media
With annual reports highlighting their impact, Neighbour to Neighbour requested social media graphics to share this data with the community.